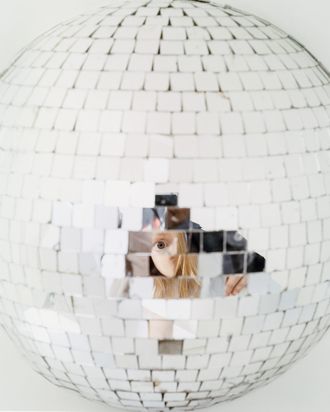 Anne Collier,
Mirror Ball
, 2004.
Photo: LACMA - The Los Angeles County M/photo © Museum Associates/LACMA
In a world where people have literally destroyed art in pursuit of a perfect front-facing photo, one museum is attempting to take back the genre. "This Is Not a Selfie: Photographic Self-Portraits from the Audrey and Sydney Irmas Collection," which opens August 25 at California's San Jose Museum of Art, features works by leading photographers and visual artists who have explored the concept of self-representation. Artists include Diane Arbus, Cindy Sherman, Andy Warhol, Anne Collier, Robert Mapplethorpe, and Claude Cahun. The exhibit, organized by LACMA and pulled from its permanent collection, includes 66 photographs ranging from early-19th-century experiments to contemporary digital techniques.
Though the works vary, all share the artists' desire to command power over the photographic gaze and establish a stamp of self. Photography historian and guest curator Deborah Irmas explains the show's premise in the exhibit catalogue: "By presenting themselves, these artists allow us to look beyond them, to gain a deeper understanding of what it means for people to live in a complex world of images." In Collier's Mirror Ball, shown above, the artist stares back at the viewer, positioning her eye as a focal point amidst mirrored slivers of her face in a disco ball. In another piece titled 1976 and 2005, Japanese photographer Chino Otsuka used digital editing to place a photo of her adult self alongside a childhood portrait, like a diary juxtaposing cultural identity and displacement. Click ahead to see more photography from the exhibit.
"This Is Not a Selfie: Photographic Self-Portraits from the Audrey and Sydney Irmas Collection" is on view at the San Jose Museum of Art in California from August 25 through January 14, 2018.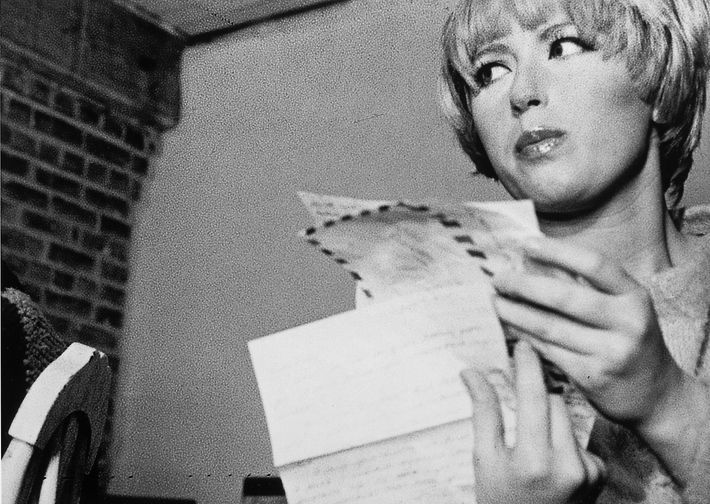 Cindy Sherman
Untitled Film Still 5, 1977.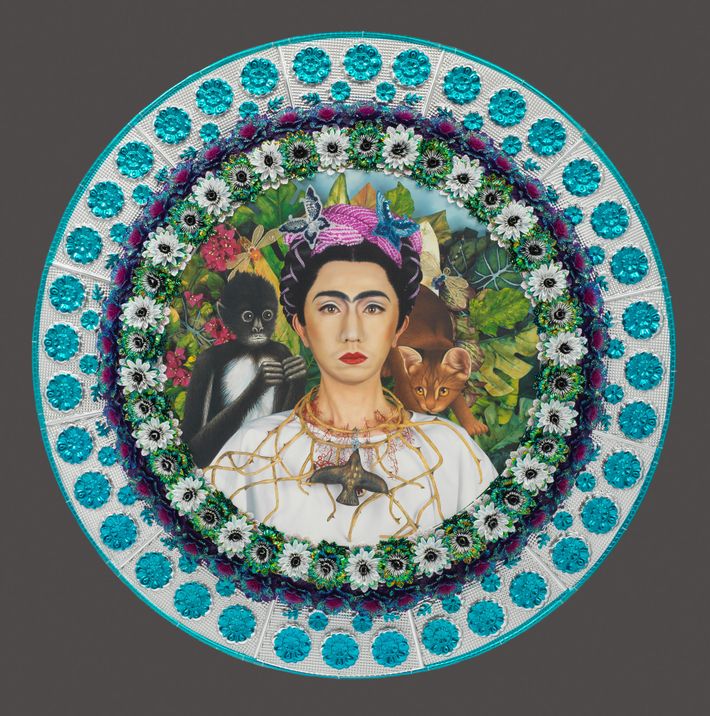 Yasumasa Morimura
An Inner Dialogue with Frida Kahlo (Collar of Thorns), 2001.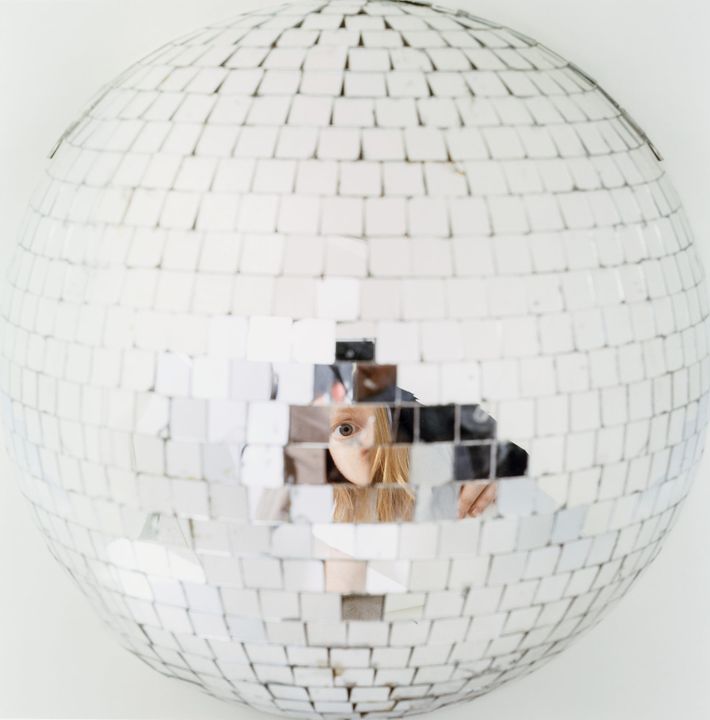 Anne Collier
Mirror Ball, 2004.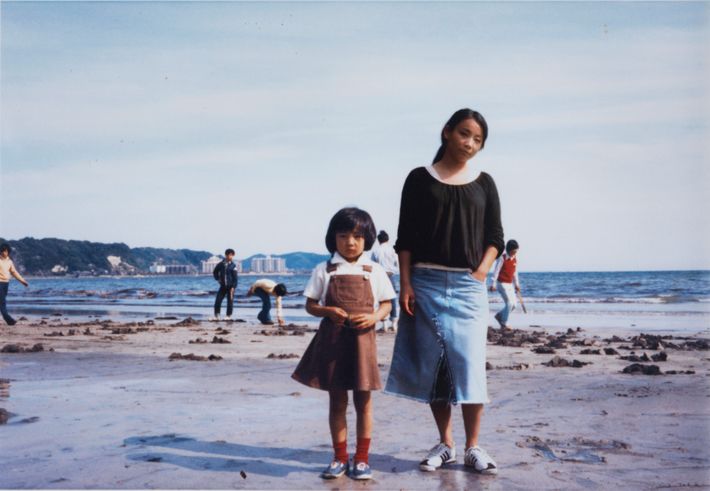 Chino Otsuka
1976 and 2005, from the series Imagine Finding Me, Kamakura, Japan, 2005.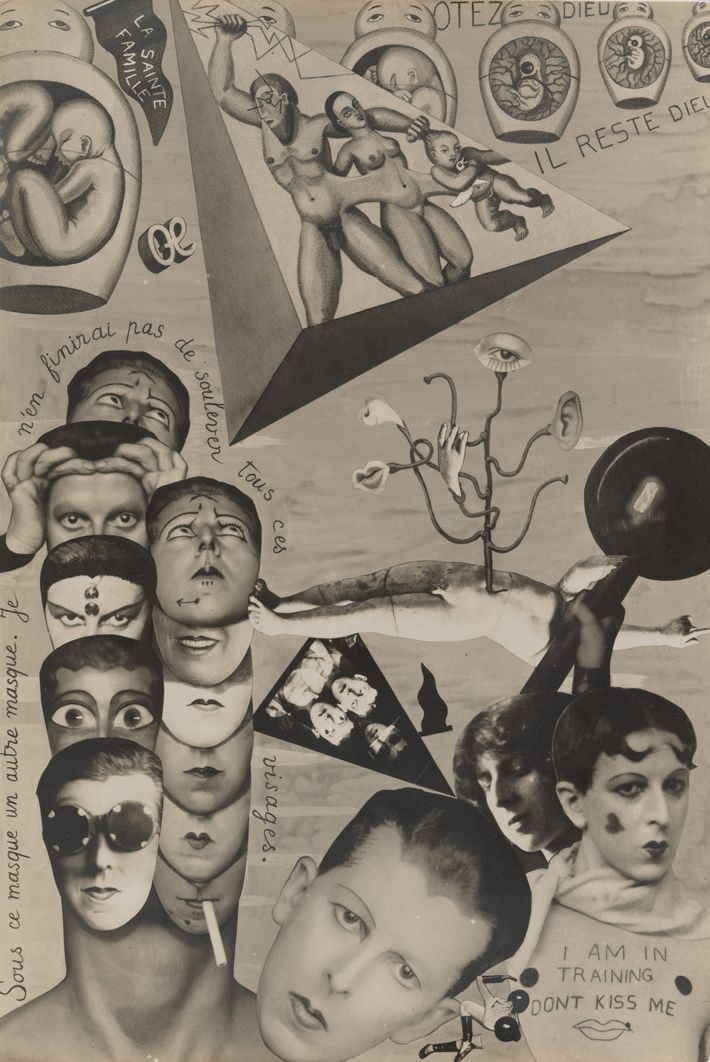 Claude Cahun
I.O.U. (Self-Pride), 1929-1930.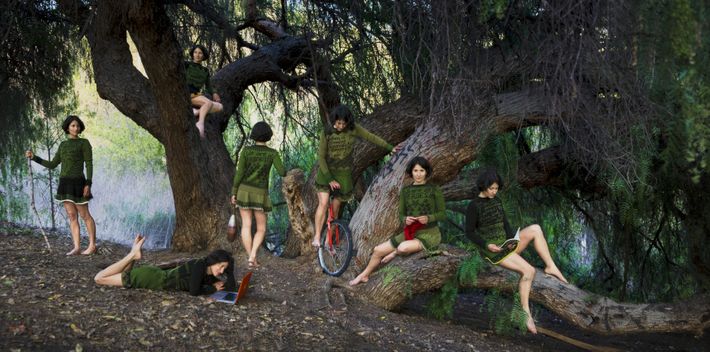 Lisa Anne Auerbach
Take This Knitting Machine and Shove it, 2009.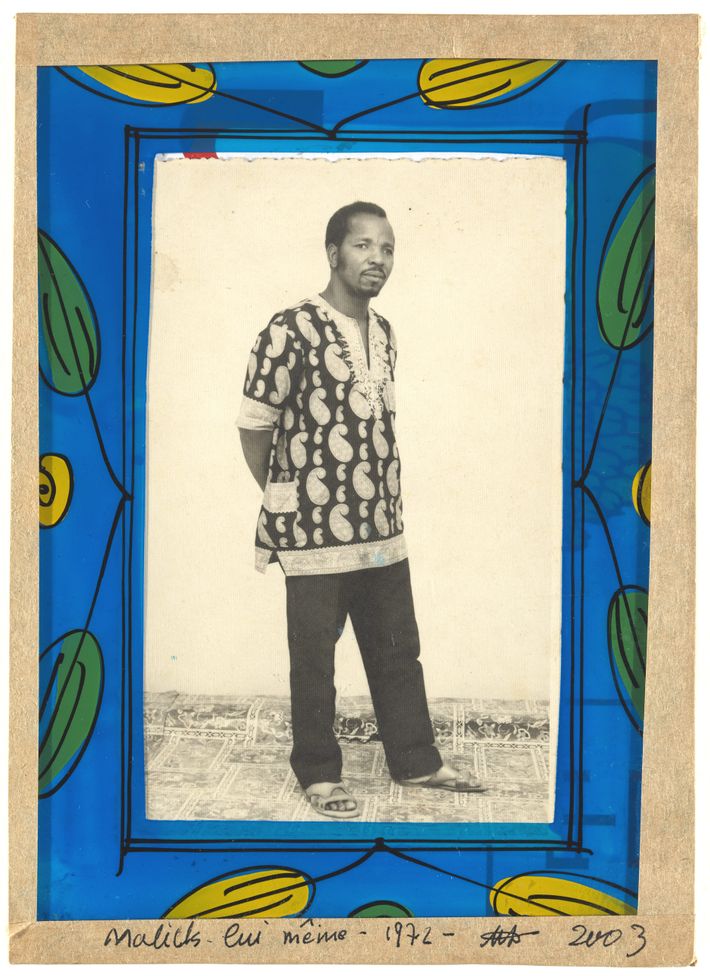 Malick Sidibé
Malick lui même (Malick himself), 1972.