When I was a kid, I wanted to design clothes. I kept a dollar-store sketchbook and a case full of pencils. At first, I used them to trace and color in the clothes I liked in magazines. Eventually, I learned to sketch them on my own, from memory. They were bad drawings, but I was too excited to care much about that. I knew where the buttons and ruffles were supposed to go, and that was all I needed. One of my friends, a girl who had been heavy for as long as I'd known her, who was often cruelly picked on in classes, asked if I'd design something for her. I told her yes. My clothes would be made to fit everybody.
I began my freshman year of college double-majoring in fashion merchandising and apparel design. At the end of my first semester, a professor told me I would be better off changing my major. I had earned an A in her course — for the first time in my life, I was a perfect student. But I was already a size 12, inching closer and closer to 14 each day. My professor was also big, and she told me there was no place for a body like mine in the fashion world unless I was a man or a genius, so I was wasting my money and my time. I don't believe she meant me harm. I believe she meant to save me: Her experience working in fashion as a fat woman had been abysmal. I wasn't even comfortable enough to go into some stores at my size, so how was I going to design for them? I changed my major to psychology.
Over the past several years, there have been many times I wished I'd stuck with that childhood dream. A 2012 market-research study estimated that 67 percent of American women wore a size 14-plus; last year, the data inspired the launch of Refinery29's 67 Percent Project, a national campaign that included showing plus-size women in 67 percent of the imagery on its site. The number has only grown, and the market for plus-size clothing is valued at $20.4 billion. Revenue in the category increased by 17 percent between 2013 and 2016 (compared with growth of just 7 percent in apparel overall). There is, to put it crudely, an insane amount of money just sitting on the table, and it seems, finally, that there are some savvy entrepreneurs out there ready to shrug off fashion's inherent snobbery and claim a piece of it.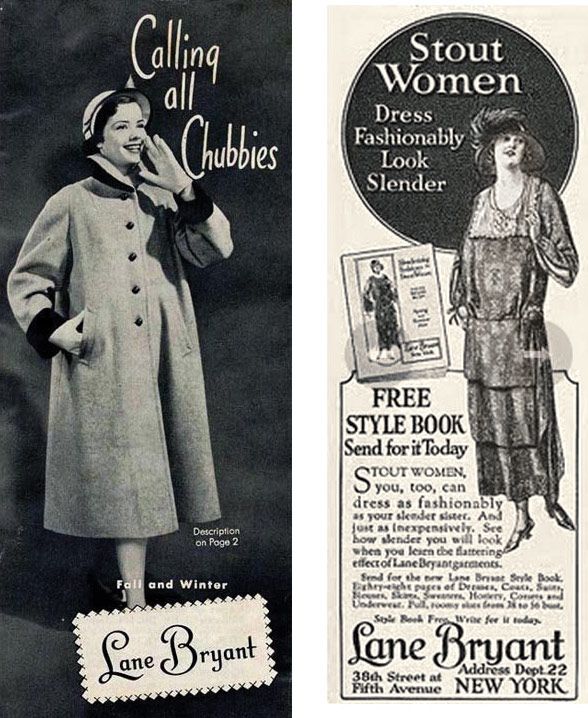 What happened? Part of it is that the market has been growing, but, perhaps more important, the community that makes up that market — which for so long had to make do with oversize, colorless, or matronly looking options — began to see itself differently, because it could now see itself more easily. Before, images of bigger women in culture tended to be put out there to get a laugh, to inspire pity or a makeover. Now the images were being transmitted by us, for us. I discovered the body-positivity movement by accident. I was looking for a place to keep a personal blog when I stumbled on Big Girl Tumblr. Here, suddenly, was a world of beautiful, stylish fat women talking about clothes, looking great, and refusing to apologize or to put off buying things until they lost some weight. By eliminating the disinterested middleman — the designer, the editor — these women had created a whole world of trendy and classic looks for plus-size women who love to dress up. Women like me.
The queen of this movement is a blogger named aid. She, too, grew up hearing that bigger women were not welcome in the fashion industry, but she didn't give up. She went on to Parsons, and she dug in. I saw Nicolette in form-fitting midi dresses, her best friend Gabi Gregg in crop tops, and so many other women wearing the bright colors and patterns I'd been taught to skip. The fat girls on Tumblr wore whatever they wanted, and they didn't do it to hide the fact that they were fat. They did it to look good. And they did. They all looked fantastic. My friends and I started passing around photos of well-dressed fat women and teens like they were playing cards.
With the body-acceptance movement comes a new breed of stars, stars with bodies that don't fit the old mold. Take Aidy Bryant, for example, the Saturday Night Live cast member who got a romantic subplot on the last season of Girls. When magazines come to take her pictures, she has a fraction of the options available to her peers. "I often wonder if I would be able to write a movie in the time I spend trying to put together these clothes," she says. "But I know representation matters. If I was still a 14-year-old girl in Arizona, it would hurt my feelings to see the only fat young woman on TV constantly dressed head to toe in all black. I'm young, I'm cool. I want to be able to dress that way."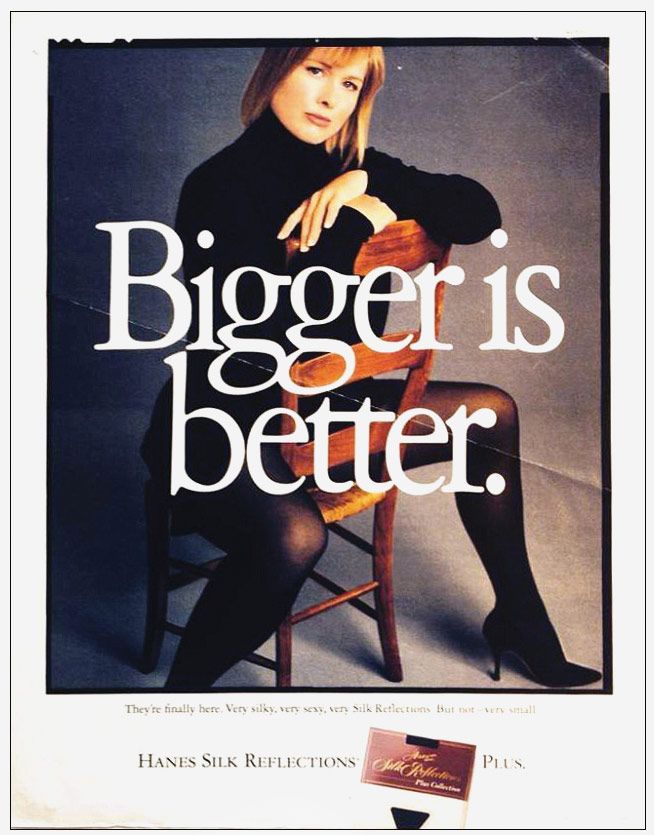 If the world of online sharing and community building has been a boon to the body-acceptance movement, it's only logical that the online, direct-to-­consumer fashion market should come next. Recently, I was featured on a popular blog describing my style. But when the owner of that blog invited me to choose a gift for participation from the online fashion brand Everlane, I had to go with a backpack and a pair of shoes: Not a single piece of clothing available on the site came in my size. So it was thrilling to discover Universal Standard. "I was constantly compromising," says Alexandra Waldman, the brand's co-founder and chief creative officer. "We started this company with the idea that I wasn't going to compromise anymore." It's shocking when you see it at first, and then you realize that the shock is coming from seeing sophisticated, minimalist fashion in larger sizes, which is almost impossible to find elsewhere. The response has been fantastic. Waldman and her co-founder, Polina Veksler, began the company modestly in 2015, using their own savings, but they recently closed a $1.5 million round of funding. Universal Standard has seen sales increases in the triple digits every quarter since launching in 2015. Part of the process has been re­educating customers. So many bigger women are "addicted to fast fashion because that's all [they've] had access to," Waldman says. "People ask why it's so expensive, why a T-shirt has to cost $50, but a T-shirt shouldn't cost the same as a sandwich. There are a lot of reasons why a T-shirt could cost the same as a sandwich, and all of them are bad reasons."
There's also Eloquii, led by chief creative officer Jodi Arnold and CEO Mariah Chase, which raised $15 million in series-B funding in 2016, after seeing a revenue increase of 165 percent in 2015. Eloquii began as a plus-size option under the umbrella of mall-­favorite retailer the Limited. Eloquii clothing was placed in six different stores in 2011, and they all experienced satisfying sales. However, when the Limited began to show financial stress a year and a half later, the parent company shut down production for Eloquii, citing a need to focus on the Limited Group's straight-size core brands. "People were pissed off," says Arnold. "Customers sent us so many emails or reached out through social media. That's where we got the impetus to say, 'Okay, we need to find an investor and find a way to relaunch Eloquii, buy the assets from the Limited, and see what we can do." Arnold and her team found and persuaded John Auerbach, now chairman of the brand, to invest in the company, which relaunched in February 2014 and has since thrived, primarily online.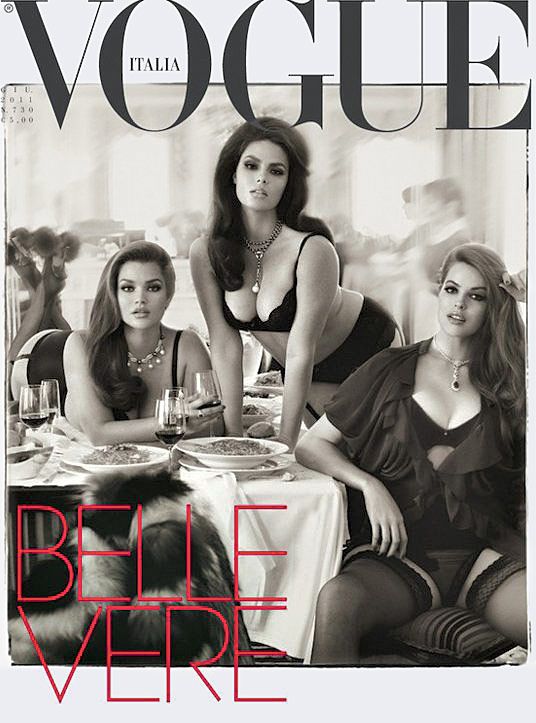 Somehow, the online world seems like a safer place for these sizes. I took a walk around Bergdorf Goodman the other day and found plenty of things to want, but nothing in my size. When I asked an associate where I might find larger sizes, she directed me to look online, so I did: gorgeous Gucci, Prada, Saint Laurent. Not much I could afford, but even if I wanted to save my pennies, there was exactly one item available in my size: a bomber jacket. It was a really nice bomber jacket, but still, what would I wear everywhere else? Bergdorf is not alone. I found nothing at Saks over a size 14, but at least its website offers options up to a 24W. Barneys' online store has a handful of products in a size 16, but when I had a walk around the store, I couldn't find a single thing bigger than a 10. Calvin Klein, Ralph Lauren, and Michael Kors all produce clothing in a full range of sizes, but they've only recently begun promoting them. There is often the perception that larger size correlates to lower socio­economic status.
The retailer Lane Bryant, which started as a maternity shop but began serving "stout women" after World War II, has made a concerted effort to up its offerings in recent years. It's collaborated with Isabel and Ruben Toledo, Christian Siriano, and, most recently, Prabal Gurung, who says the announcement that he'd be collaborating with Lane Bryant was met with "snickering" from the fashion industry. During a premiere party for Straight/Curve, a documentary on body image in fashion, Gurung told the story of a woman who walked up to him at an art opening and asked, "Why are you making clothes for fat people?" His response was terse and clear: "I said to her, 'Words are very powerful. They impact and affect lives. The majority of American women haven't had a voice, haven't felt like they belong in our world, and I wanted to be sure that they do. It's people like you who make statements like these — there's a reason I wanted to do this.' "
"Prabal has been designing up to a size 22 for years," says Brian Beitler of Lane Bryant. "But he couldn't get high-end stores to carry them [larger sizes]. That's where we came in. It works out for us because we believe that high-end style should be brought to people at lower price points and across all sizes."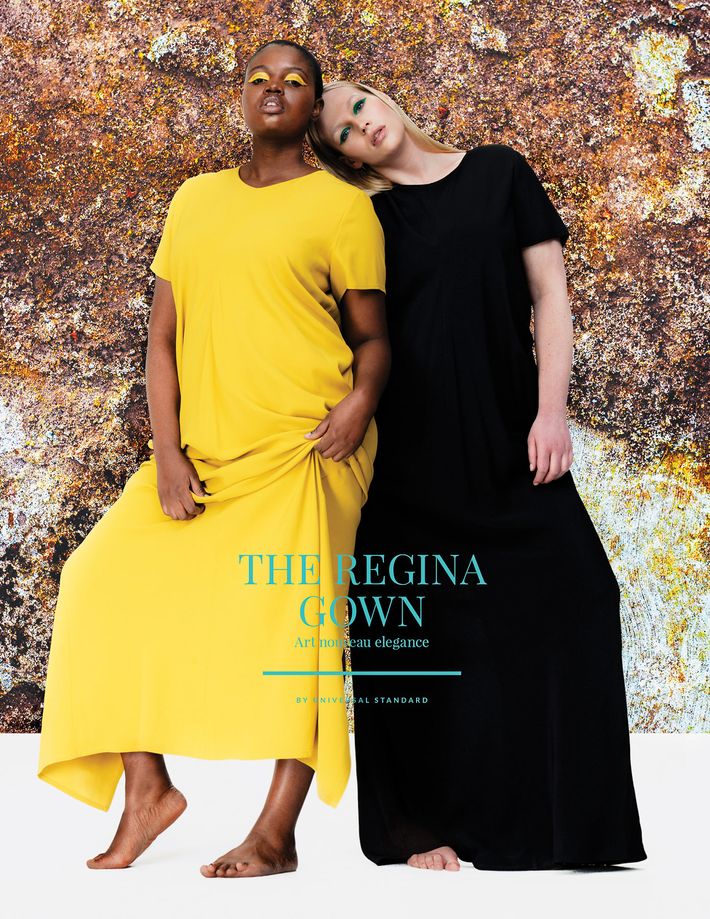 Discussing fat fashion often gets personal, fast. For example: Beitler has five daughters and a son, and he doesn't want their view of the world to be warped by impossible societal standards of beauty and thinness. "I want them all to feel confident and comfortable as they move through the world. I have a daughter who is 23 and a daughter who is 6. I want this for all of them. I want my son not to measure women by their size, just as much as I want my daughters not to be judged by their size." He also wants it for his business. "If you want to remain relevant," he cautions other designers, "you'll have to."
Lane Bryant isn't the only company that has exclusively produced clothing for curvier or fat women over decades. Marina Rinaldi, which is a division of the Italian Max Mara Fashion Group, has been serving the community since 1980. "The founding principle driving all strategies and initiatives has always been to dress, let's say, a whole universe of women," says Marina Rinaldi's managing director, Lynne Webber. Over the past few years, as more and more brands have seen the moneymaking potential of including plus-sizes, some have made the error of believing they could simply offer larger sizes of a standard-cut item. This is a rookie mistake, Webber says: "Starting the design process from the bigger size immediately creates a different fit and feel to the garment. It's a whole different accommodation of the body size, much more three-dimensional than simply designing with the regular size in mind. There are no real limitations to what a plus-size woman can wear." This commitment to providing luxury clothing for bigger women has been good business for Marina Rinaldi and Max Mara. Marina Rinaldi's annual sales for the past few years have been $180 million. So far, no real competitors have emerged to challenge Marina Rinaldi in this space. "We certainly hope there will be more competition in the arena," says Webber. "Up until now, it's been a lot of cheaper options and few high-end options. It is a very bad message for a woman who wants to spend money on herself and deserves it."
Christian Siriano, who started out on Project Runway, has gotten a lot of attention for making clothes at all sizes. He often dressed famously voluptuous Mad Men actress Christina Hendricks, and he made headlines last summer after Ghostbusters and Saturday Night Live actress Leslie Jones tweeted that she couldn't find a designer to dress her for the blockbuster's premiere. Siriano volunteered his services via Twitter, and Jones slayed in a bright-red high-slit number just two weeks later. (It should be noted that while Jones is six feet tall with an athletic build, she is by no measure "fat." But by industry standards, she is still considered big.) Siriano says that dressing women of all sizes has always been at the heart of his brand. "My mom is a size 16, and my sister is a size 2. The people in my life and in our offices are all different sizes. It's a normal thing. Some people may just be noticing it, but we've been doing this since day one. It's not a strategy," says Siriano. "I just think it's the right thing to do."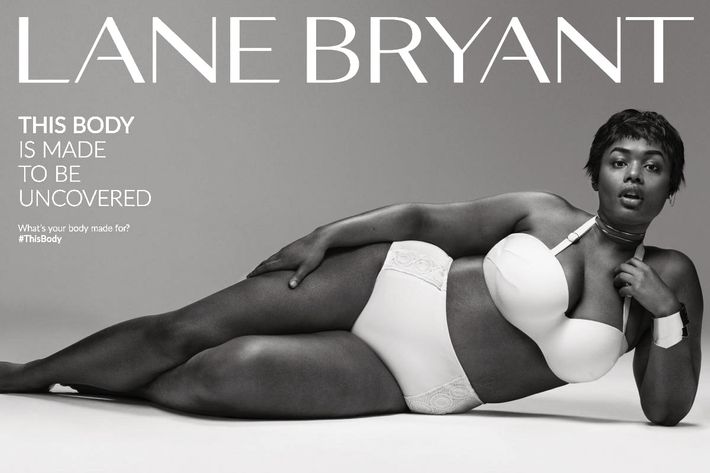 In the end, no one is more aware of how much business is out there waiting to be claimed than Nicolette Mason, my original Tumblr hero. Mason has partnered with her friend Gabi Gregg on their own clothing line, aptly named Premme (a mash-up of "premium" and "femme"). This isn't a capsule collection or a collaboration with a well-known retailer. It's big women designing clothes for big women. "It's a brand we built from the ground up," says Mason. "It's unabashedly femme and feminist, plus-size focused, and carrying sizes from a 12 to a 30. It's a whole new approach to how plus-size women actually shop." In the midst of their excitement over the launch of Premme, Gregg is quick to state that they are not delusional. They know that there are some women who will be hesitant to dress in the patterns and colors they've chosen. "There are a lot of plus-size women who don't like their bodies," she says. "They have been told not to [like themselves] over and over. We're trying to simultaneously change the minds of the fashion industry and women who have been brainwashed to believe they are not beautiful and so do not deserve to wear our clothes."
After speaking to Waldman, Bryant, Gregg, and Mason, I can't help but wonder if much of the future of fat fashion lies squarely in the hands of fat women themselves. Most high-end designers have been slow to respond to this market, and so fat women have learned to rely on and trust each other. My childhood dream of designing plus-size clothing may have fallen by the wayside, but there are women flourishing in their commitment to fun and quality clothes that allow them to express themselves fully. When I asked Aidy Bryant if she had any interest in making the clothes she has had custom-designed for herself over the years into a commercial line, she hesitated before answering. "If you'd asked me even a year ago if I had interest in designing clothes, I would have said, 'Hell, no.' But now I almost feel a sense of responsibility to at least try to do that sometime down the line." (Melissa McCarthy launched her own collection after years of red-carpet frustration.) Bryant adds, "Seeing these smaller designers trying to do it, I feel like these bigger brands have the resources, and all they have to do is make the commitment. Who's going to be the big brand who says we're going all-in on this? In this time of intense political angst and inclusive versus noninclusive, to me, it's like, where do you want to stand in history? Resistant? Or do you want to be part of the solution? All it takes is to just start. I feel optimistic about it, but in the meantime, we're going to be out there doing it for ourselves."
*This article appears in the August 7, 2017, issue of New York Magazine.
Top image: Left: Dress by Marina Rinaldi; Center: dress by Christian Siriano; Right: bra and briefs by Lane Bryant.