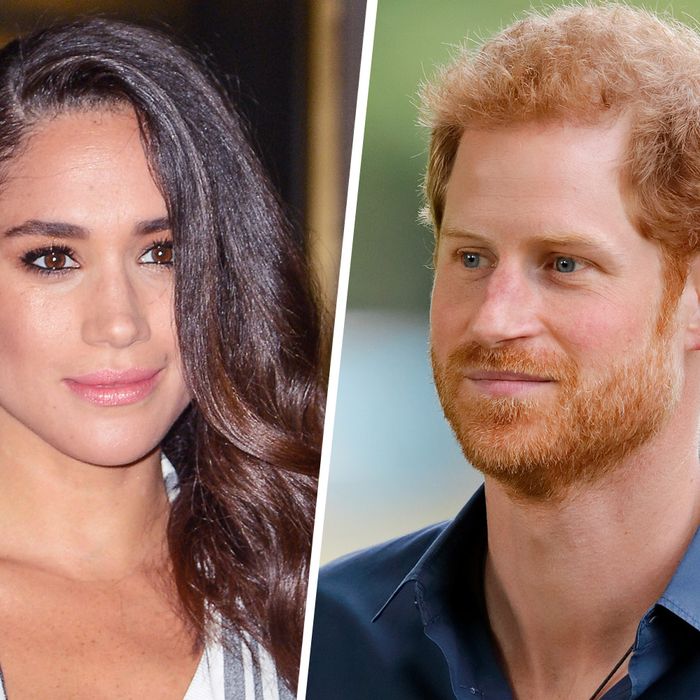 Meghan Markle and Prince Harry.
Meghan Markle turned 36 years old on Friday and, as expected, she celebrated her big day with her boyfriend of nearly one year, Prince Harry. But after the Sun published pictures of the couple touching down in Botswana for a safari holiday on her birthday, rumors began to swirl that perhaps the pair would be getting engaged during the trip.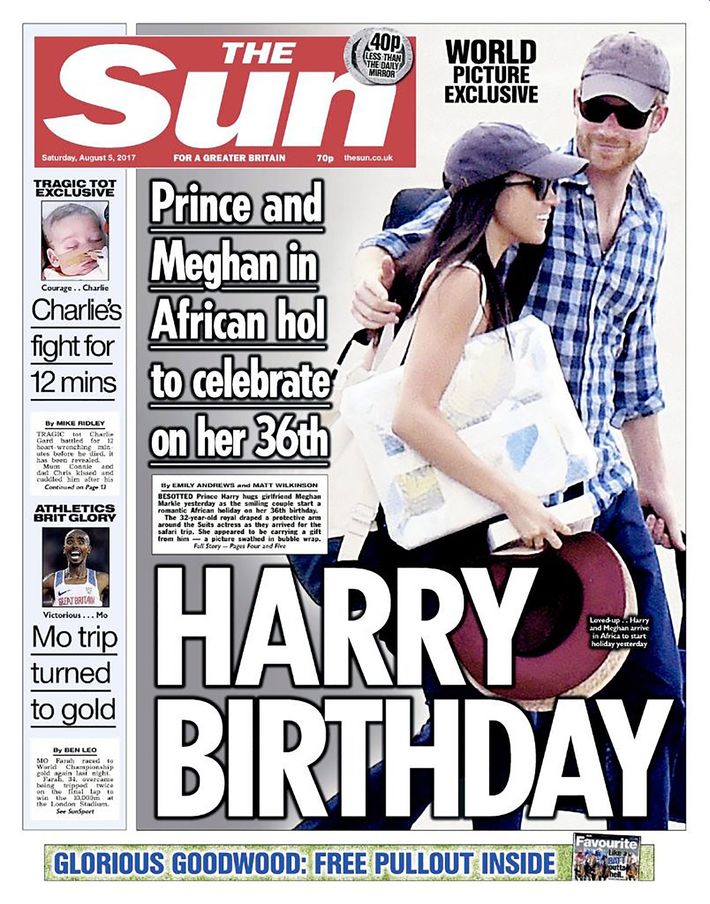 By all accounts, Markle and Prince Harry seem to be on an engagement track: She was his date to Pippa Middleton's royal-adjacent wedding reception, there have been reports about how they're happy "homebodies" who do things like watch Moana at his Kensington Palace home, and Markle recently brought her mother to London, where she spent time with the couple.
In the pictures published by the Sun, the two look happy — and the tabloid pointed out that the trip to southern Africa has only heightened speculation that Prince Harry is about to pop the question. Other British tabloids — such as the Daily Telegraph and the Daily Express — seem to agree. Per the Sun:
Harry has been planning this holiday for a long time. He's made the trip incredibly romantic. They'll go on boats across the lake, walk in the bush at dawn and camp under the stars. Who knows what will happen when they're watching a sensational African sunset together? Maybe he'll get down on one knee. Harry regards Africa as his spiritual home and has often talked of how he can get away from it all there.
However, as Celebitchy points out, there's still a chance Prince Harry might shy away from proposing on this trip, if only for the fact that his brother Prince William proposed to Kate Middleton on an African holiday in 2010. So, Prince Harry might opt to be more original and propose at a different time. He doesn't seem like the copying type.