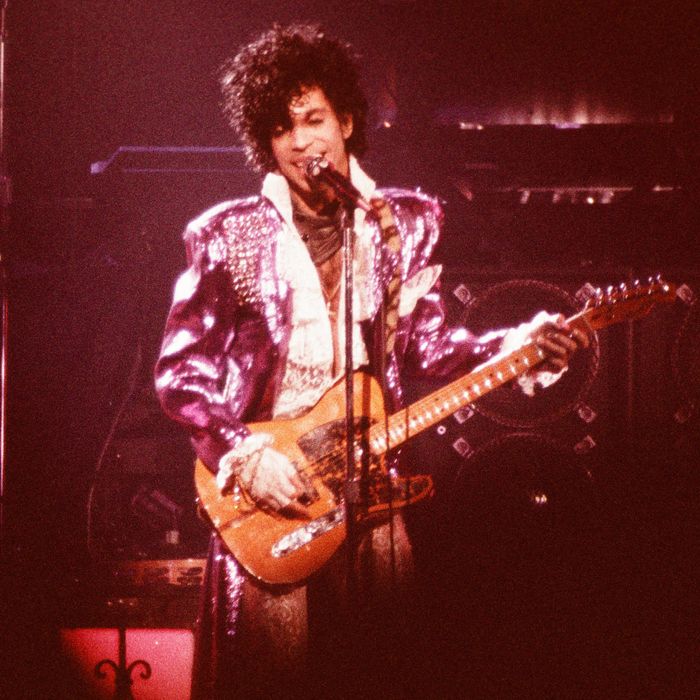 Prince.
Photo: Shinko Music/Getty Images
Remember when everyone you know painted one out of every four walls in their home a dark "shocking" color? We are happy to announce that we're past the accent-wall stage, and can finally move onto full drench. With Prince's new official Pantone shade, "Love Symbol #2," you now have permission to paint every wall of your house — inside and out — the legend's signature purple.
Laurie Pressman, the Pantone Color Institute's vice-president, said in a statement, "Love Symbol #2 is emblematic of Prince's distinctive style. Long associated with the purple family, Love Symbol #2 enables Prince's unique purple shade to be consistently replicated and maintain the same iconic status as the man himself." The Prince Pantone comes eight months after Pantone made "greenery" the official color of 2017.
Memorialize the Artist by painting your house all purple. That is, if you haven't, for some reason, done it already.