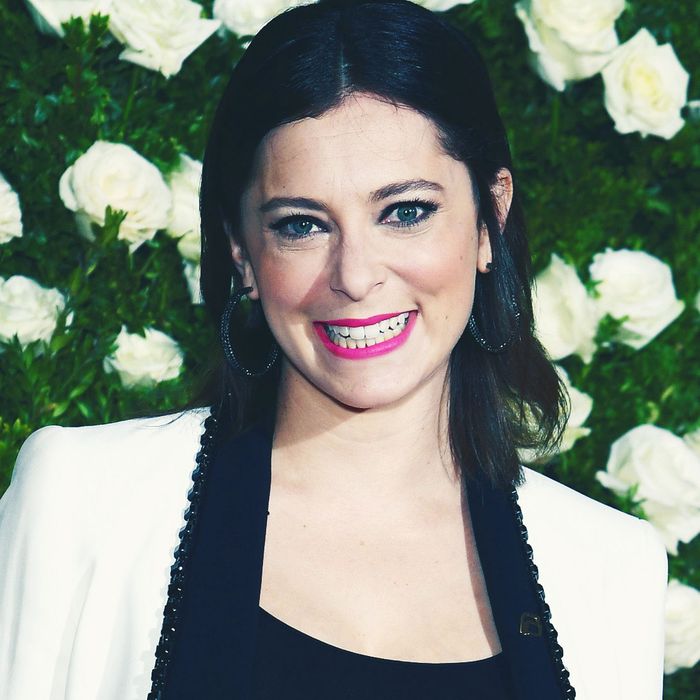 Rachel Bloom.
Photo: Dimitrios Kambouris/Getty Images for Tony Awards Productions
Rachel Bloom has won a Golden Globe for her acclaimed CW show Crazy Ex-Girlfriend — still, the writer and actress still ends up having to buy her own dresses for events as fashion houses are "reluctant" to lend clothes that aren't sample size, she said in an interview with Wealthsimple.
According to People, Bloom makes $50,000 to $60,000 for acting in an episode of the show she co-created, Crazy Ex-Girlfriend. The studio will cover the cost of hair and makeup when she attends work-related events, but for others, she usually ends up having to spend $800 for those services — in addition to paying $500 to $3,000 for dresses.
"A lot of fashion houses are reluctant to lend clothes that aren't in the sample sizes of 0 and 2, so it's getting harder and harder for me to find clothes without buying them," Bloom shares. "That's the whole problem with the fashion industry: My body size is literally normal and healthy but when you put me next to a model I look obese."
The news that Bloom has to purchase her own dresses comes months after actress Bryce Dallas Howard was spotted wearing a $240 Topshop dress at the Critics' Choice Awards in January. Howard explained to People one year prior (when she wore a dress she purchased off-the-rack at Nordstrom to the Golden Globes), "When you're not 'sample' size, or when you don't have a direct relationship with a designer … those types of size 6 dresses just aren't that available that much."