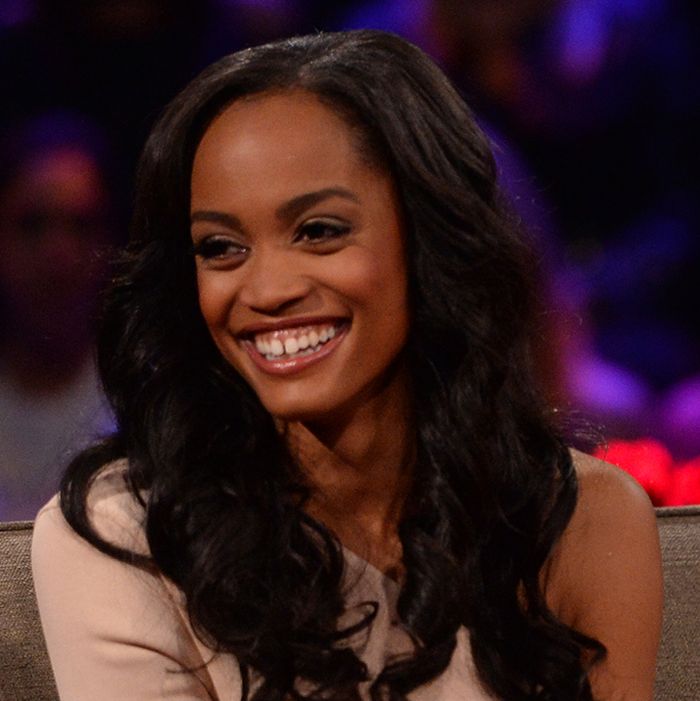 Rachel Lindsay and Nick Viall.
Photo: Michael Yada/ABC via Getty Images
Now that Bachelorette Rachel Lindsay got the engagement ring she wanted so badly, she's purging clothes from the single-girl life of her past, specifically her time on The Bachelor with Nick Viall.
In partnership with Thredup, Lindsay is selling items featured on the show, including a penguin-print onesie that she wore to her fantasy-suite night with Nick, a white bodysuit from her time in New Orleans, as well as the hometown outfit she wore to church, which Nick so nicely described as that of a "sexy nun." Plus, the green dress from Lindsay's Instagram/Twitter profile picture is up for grabs, in case you're not in the market for a lightly used date look from a failed relationship.
Rachel Lindsay is always looking to make the best of any situation though, and this closet purge is no different. One hundred percent of proceeds from the sale will go to the American Civil Liberties Union.
Shop here, before it's all gone.