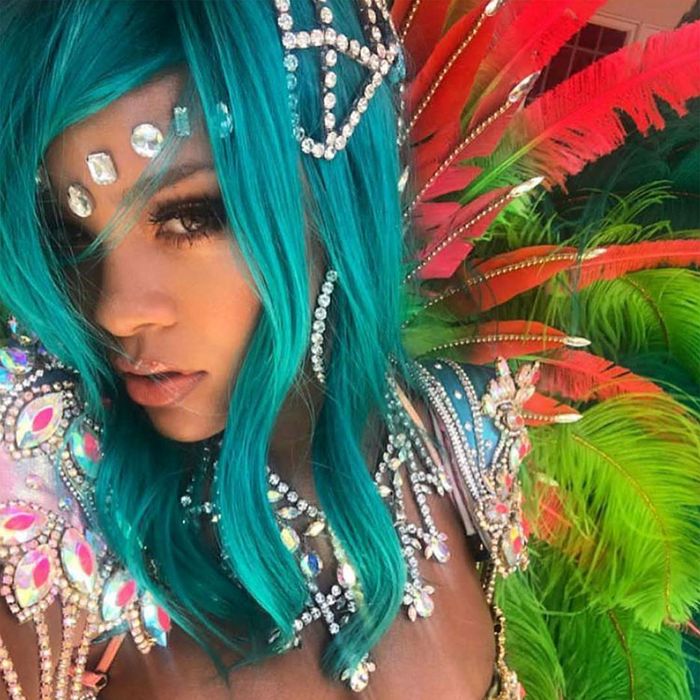 Rihanna, GOAT.
Photo: Courtesy of Instagram/rihannadaily
Once again, Rihanna has reminded the world that not only is she the GOAT when it comes to fashion, she's also still always having a way better time than the rest of us. The evidence is in new pictures and video of the Harvard Humanitarian of the Year hanging out in feathers and crystals at the 2017 Crop Over festival in Barbados.
Images of Rihanna at Crop Over — or, as she calls it, "crawpova" — began popping up all over social media on Monday, with the singer decked out in an elaborate carnival outfit complete with giant pink, green, and turquoise feathers, studded tights, a crystal headpiece, and a crystal bra. She topped off the look with her new turquoise hair, matching nails, and of course, a crystal garter and sneakers.
In videos from the event, she's seen riding in a truck on a parade route, drinking from a to-go cup, and nonchalantly checking out her phone.
Her outfit could only possibly be more perfect if she were carrying a crystal wine glass.