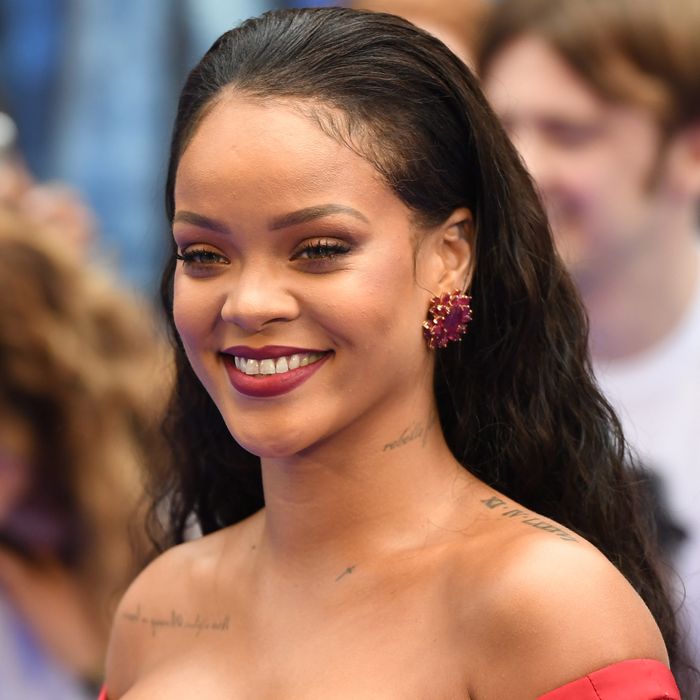 Rihanna.
Photo: CHRIS J RATCLIFFE/AFP/Getty Images
Rihanna's Clara Lionel Foundation is partnering with Ofo, a bike-sharing program, to give scholarships and bikes to young girls in Malawi to keep them in school.
The five-year partnership, called 1 KM Action, will provide scholarships to girls attending secondary schools along with bikes for them to use to get to school. Many drop out because their school is too far away from their home. Only 8 percent of students in Malawi complete secondary school — a number that number disproportionally affects young women.
"I'm so happy about the Clara Lionel Foundation's new partnership with Ofo because it will help so many young people around the world receive a quality education, and also help the young girls of Malawi get to school safely, cutting down those very long walks they make to and from school all alone," Rihanna said in a statement.
Rihanna travelled to Malawi in January to meet with educators, government officials, and students. The collaboration with Ofo was born out of that trip.