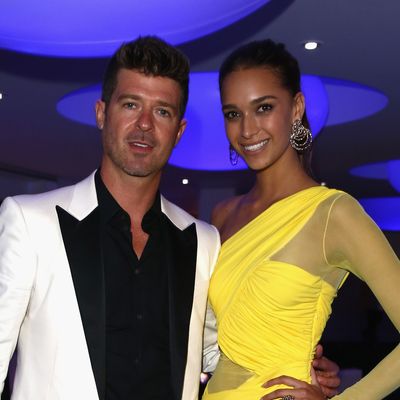 Thicke and Geary
Photo: Andreas Rentz/Getty Images
April Love Geary, Robin Thicke's girlfriend, announced on Instagram that she's pregnant with the Blurred Lines singer's baby. Weirdly enough the baby is due on Alan Thicke's birthday, March 1.
Geary also shared a picture of her and her 3-month baby bump in Hawaii. As far as we know, no spon-con was used in the making of this birth announcement.
Thicke has one other son, Julian, with ex-wife Paula Patton. However, the two have had a contentious custody battle since their split. Geary, 22, and Thicke, 40, have been dating since 2014.