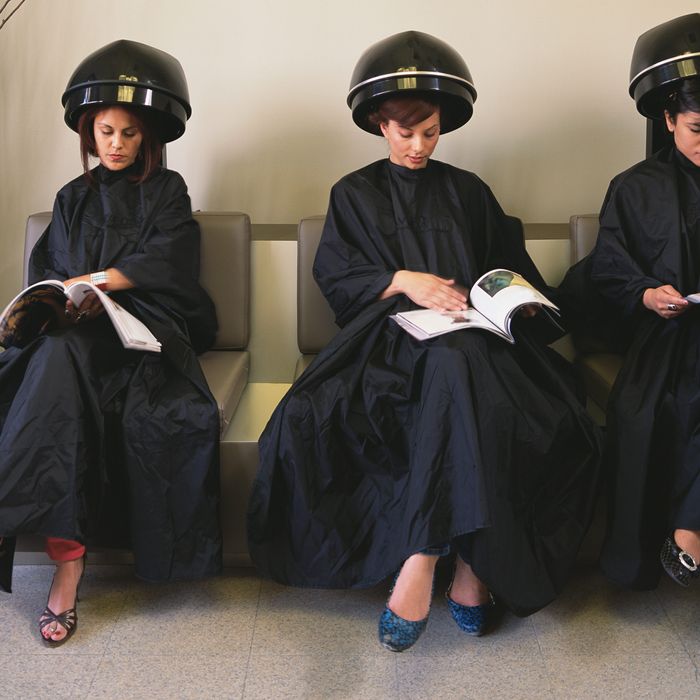 Photo: Lisa Romerein/Getty Images
It wasn't immediately clear how Saks Fifth Avenue planned to partner with Joel Warren when the department-store chain announced its relationship with the hairstylist back in January. But now the Warren-and-Saks project is coming into view. Warren, of Warren-Tricomi Salon fame, plans to upend the concept of a hair salon entirely.
Warren is calling it the Salon Project, and it will launch in 12 Saks Fifth Avenue stores this fall, with the first in a Long Island location. How is it different? For one, clients can virtually "try on" different hairstyles with the help of augmented reality programs installed in mirrors and iPads, reports Women's Wear Daily. Another tweak to the traditional salon concept will allow clients to remain in one chair and with one hairstylist for the duration of their appointment — personal sinks are set up at each stylist's station.
"We are revolutionizing the salon industry and creating the salon of the future," Warren told the New York Post. "It's not just another hair salon. It is a new concept, like taking Apple, Sephora and a high end salon and mixing them all together."
But how much will services cost? If it's priced anything like Warren-Tricomi, let's just say it won't be a budget destination.