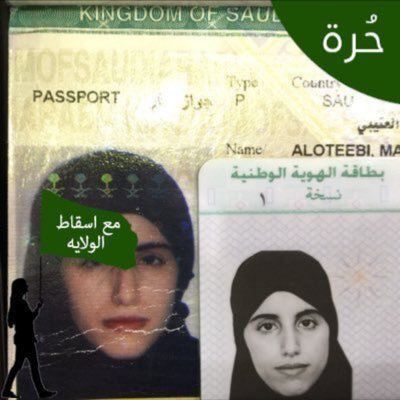 Maryam al-Otaibi
Photo: Twitter/@MERiAM_AL3TEEBE
In a move some are hailing as a major feminist victory, Saudi women's rights activist Maryam al-Otaibi was freed after 104 days of detention, without a male guardian, the BBC reports.
Al-Otaibi was detained in April, after her brothers allegedly got upset about her protesting the kingdom's restrictive guardianship laws, and her father reported her to police.
Just prior to her arrest, she tweeted that she did not want to "go back to hell again," and accused the police of her hometown of conspiring with her family.
Under the wali system, women in Saudi Arabia need permission from a male guardian – such as a husband, father, or brother – to travel, work, study, get married, or exit a prison.
Al-Otaibi has been a prominent figure in the anti-guardianship movement in Saudi Arabia. She has over 37,000 Twitter followers, and was one of the leading voices in the #IAmMyOwnGuardian campaign, which called on the government and King Salman to ease guardianship rules and grant women greater autonomy.
Many women in Saudi Arabia and around the world saw al-Otaibi's release as a huge victory, in part because she was freed without the permission of a male guardian.
"Incredible tweets by #Saudi women celebrating release of Maryam Aloteibi, w/out guardian permission. Feminist victory," tweeted Egyptian-American journalist Mona Eltahawy.
Although she has yet to release an official statement, following her release on July 30, al-Otaibi tweeted: "Don't let others tell you you can't achieve – you can achieve whatever you want if you put your mind to it and believe you can."
King Salman, who took over the throne in 2014, has promised to ease certain restrictions in the wali system, including allowing women to access government services without a male guardian's consent.
The same month he implemented this rule, 24-year-old Dina Ali Lasloom was stopped in the Manila airport while trying to flee her family in Saudi Arabia. She was forcibly returned, and has not been heard from since.