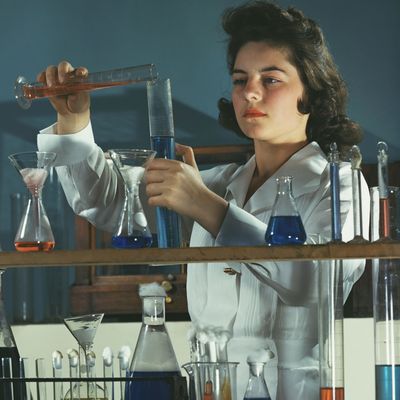 Photo: Constance Bannister Corp/Getty Images
Some personal news! This week, Science of Us is joining the Cut. After three years of publishing as a stand-alone site, our stories will now be appearing in the Cut's Self section, which is one of the new elements introduced as part of the Cut's redesign. The Science of Us homepage will remain live for a few more months; after that, you'll be able to find us through the Cut's navigation, or by bookmarking this URL.
How will this change our approach? Not that much. We'll be covering many of the same subjects at the Cut — mental health, personality, relationships, work, etc. — but you'll also start to see Science of Us expand into newer areas, like health and wellness. We'll continue to draw on the most interesting social science in order to help you understand yourself and other humans better.
Thanks for reading, and we hope to see you at the Cut!