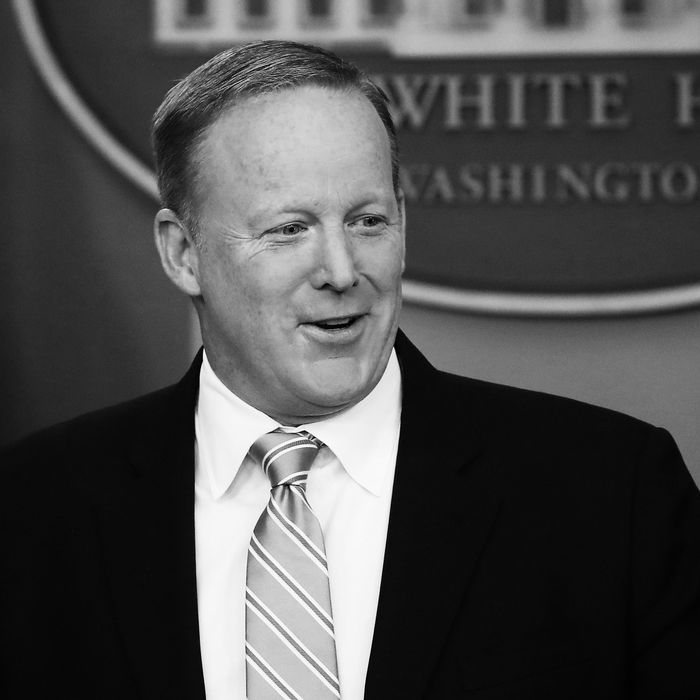 Sean Spicer got his wish.
Photo: Mark Wilson/Getty Images
Back in May, Sean Spicer was denied one of the only things he ever truly wanted out of a White House stint: an audience with the Pope. According to CNN, he was super upset when he discovered he wasn't on the shortlist to meet Pope Francis during President Trump's trip to the Vatican, and another White House source said his exclusion should "very much" be seen as a slight.
But since leaving the White House, Sean Spicer's life seems to have markedly improved. And on Tuesday, a source confirmed to America magazine that he'd finally gotten to meet the Pope.
According to the magazine, he was part of a group of lawmakers that gathered in Italy for the International Catholic Legislators Network. There they were received by Francis, and photos from the trip show him face-to-face with a glowing Spicer.
And yes, he took plenty of pictures.
Sean, my dude — congrats.