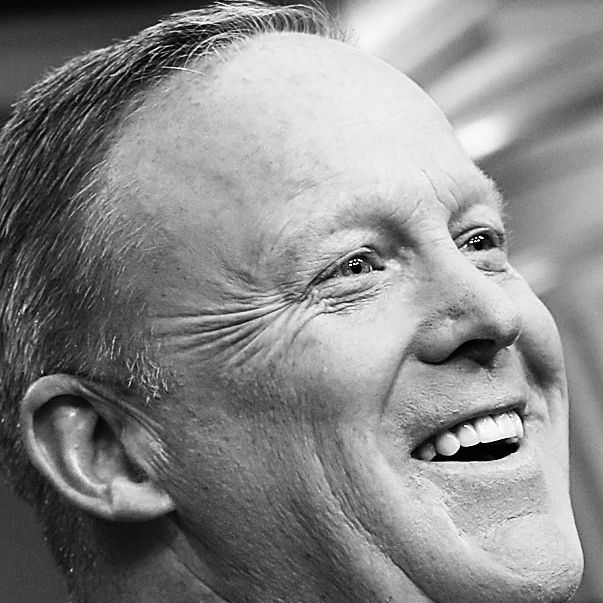 Sean Spicer.
Photo: Win McNamee/Getty Images
Thursday is Sean Spicer's last official day in the White House, and the former press secretary has a lot to celebrate — he was finally allowed to meet the Pope; he outlasted Anthony "the Mooch" Scaramucci, the man whose hiring prompted his own resignation; and he can finally say good-bye to the building where he was ridiculed, humiliated, and fat-shamed. And if all that weren't enough, Spicer's White House colleagues are throwing him a farewell party on Thursday night, according to CNN.
Although he announced his resignation as White House press secretary back in July, Spicer stuck around to help with the transition.What exactly has he been doing since he resigned? According to CNN, he's been "exploring his next move" and "wandering the halls of the West Wing," most likely in search of some good gum, or a spare mini-fridge.
As of now, it's unclear what Spicer's next move might be. He has shot down rumors that he plans to join the cast of Dancing With the Stars, or appear on SNL. If nothing else, he always has a bright future as an Instagram husband.