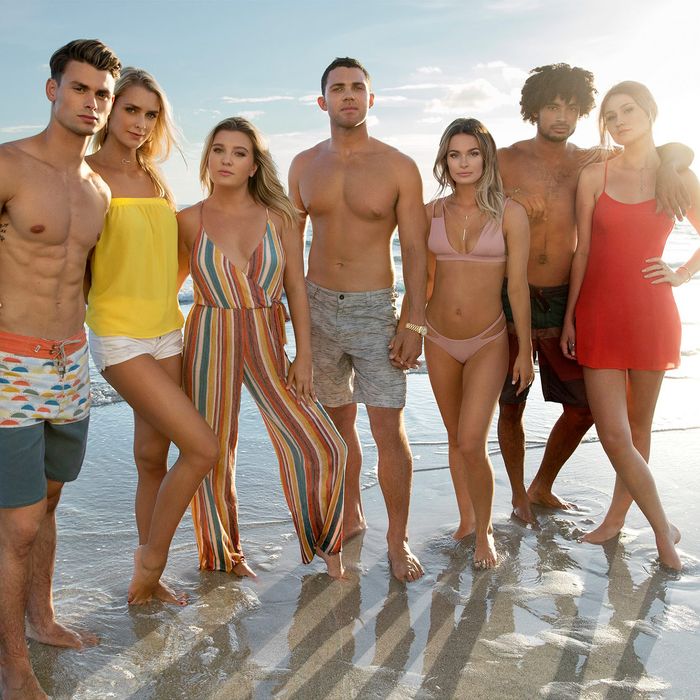 The cast of
Siesta Key
.
Photo: MTV
On Monday, MTV premiered its glossy new Laguna Beach--style reality show: Siesta Key. Since then, the blank-eyed, 22-year-old star of the show, Alex Kompothecras, has reportedly received death threats related to a "shark-dragging controversy." What does this mean? Allow us to explain this very Floridian nightmare.
According to People, Kompothecras has been linked to a viral video of young men dragging a shark by its fin behind a boat. (If you can't imagine what that would look like, you can watch a disturbing clip here.) Kompothecras does not appear in the video, but his friend Michael Wenzel, who is not a part of the Siesta Key cast, does. Sometime last week, animal-rights activists made the connection and started a "Boycott Siesta Key MTV" Facebook page, which now has over 10,000 likes.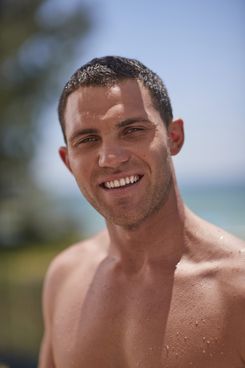 Kompothecras told People this morning that as a result of the controversy, he has received death threats. "I got some horrific comments," he said. "My mom took it the hardest. She sobbed for three days in a row because she was scared for me. I couldn't even go outside to walk my dog. It's been hectic and scary."
Kompothecras has disavowed the video and Wenzel's actions, and a representative for MTV told People that no one in the cast had anything to do with the video. The threats, however, persist. Why? Well, as Kompothecras sheepishly admitted to People, there is more to the story.
"There are images of me harming some animals and I feel horrible," he explained. "I am embarrassed and it won't happen again."
According to People, animal-rights activists found photos online that show Kompothecras "with deer and alligators he seemingly killed while hunting and another of him and a friend with a fish being force-fed beer."
So: Kompothecras did not drag a shark behind a boat, but he did, by his own admission, harm some other animals.
The rest of the cast is just trying to weather the storm. Madisson Hausburg, who was featured heavily in the first episode as Kompothecras's ex-girlfriend, told People, "I'm getting death threats and I've never in my entire life been fishing. It's scary."