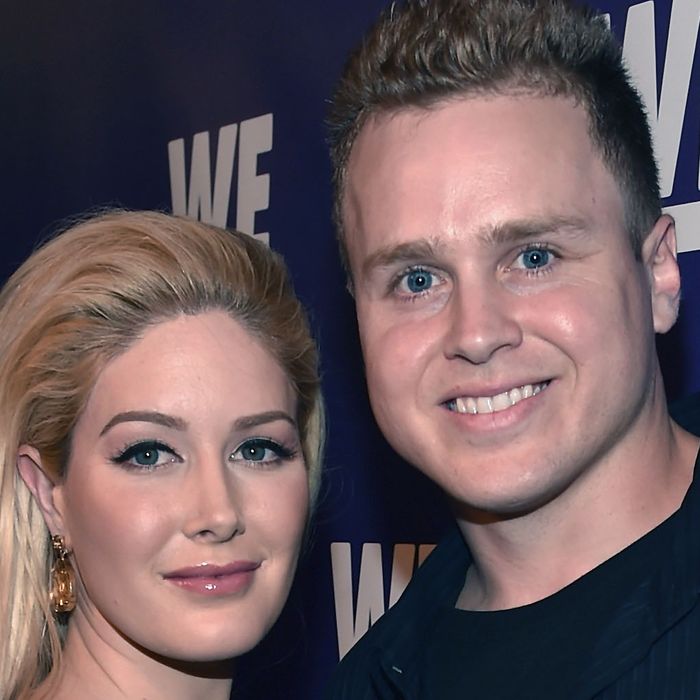 Heidi Montag and Spencer Pratt.
Photo: Alberto E. Rodriguez/Getty Images
There's a lot to consider when having a baby: How will you raise them? What will you name them? How much money should you save for their education? And, of course, what kind of social-media presence will they have? The Hills alums and Alex Jones travel companions Spencer Pratt and Heidi Montag are ahead of the game on that last question. The pair have been hard at work researching social-media handles for their unborn son, who is due in October.
During an interview on the podcast Allegedly With Theo Von & Matthew Cole Weiss on Wednesday, Pratt explained that he and Montag have already had to "ditch a couple names" because their handles weren't available. He also shared his lofty ambitions for his child:
I'm gonna teach this kid how to Snap when they're born, like, 'Put your finger here.' You walk around, everybody's making their own content all day long. We live in a new world where everyone's a fame wh—e, so I'm happy to let him be at an advanced level. I would just like my baby to be a professional content maker.
Our best wishes to SpeidiSon949.