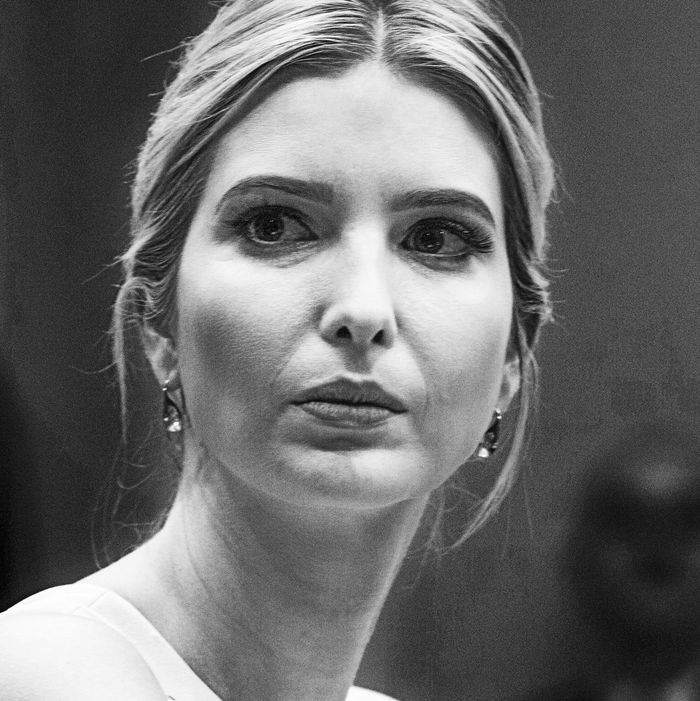 Two anti-Ivanka stories appeared on Breitbart directly after Steve Bannon's return.
Photo: Zach Gibson/Bloomberg via Getty Images
Many of President Trump's ousted staffers have left the White House chagrined — Reince Priebus's firing was followed by reports that the president regularly bullied him, and even Anthony Scaramucci looked cowed when a TMZ reporter caught up with him the day after he was let go. But Steve Bannon, who left his job last Friday, seemed invigorated; "I feel jacked up," he told the Weekly Standard. "Now I'm free. I've got my hands back on my weapons."
It's pretty clear that by "weapons" Bannon means Breitbart News, the right-wing website where he was executive chairman before joining Trump's campaign. He returned to the site and led its editorial meeting mere hours after his firing was announced, and two days later Breitbart published a round of negative stories on president Trump's daughter Ivanka — someone Bannon has feuded with since day one.
The first story aggregated a Daily Mail report that Ivanka helped oust Bannon, citing "a source close to Ivanka Trump" who said it was "done to save the presidency." The second ran with the headline "Six Times President Trump Upset Jared Kushner and Ivanka Trump … and the Media Found Out" and listed instances in which well-timed leaks positioned Ivanka and Jared against some of the president's more controversial decisions. And the third charges Ivanka with tweeting in support of counterprotesters in Boston — who it says "carried anti-Trump signs" and "assault[ed] police."
To an outsider, the first two stories don't seem particularly damning. (In fact, it's likely that Ivanka and Jared's well-oiled PR machine was responsible for the leak to the Daily Mail.) But viewed through the lens of Breitbart's audience, both depict Ivanka as a "globalist" (one of Bannon's favorite insults) whose views run counter to the president's nationalist agenda. And the third, published Monday, positions her as anti-police. Of course, Breitbart has covered Ivanka in the past, but these three consecutive stories suggest a new level of determination to call out the First Daughter.
Bannon has made it pretty clear that he dislikes Ivanka and her husband — a New York Times report put them high on his list of enemies on whom he plans to go "nuclear" now he's not bound by White House constraints:
Mr. Bannon openly complained to White House colleagues that he resented how Ms. Trump would try to undo some of the major policy initiatives that he and Mr. Trump agreed were important to the president's economic nationalist agenda, like withdrawing from the Paris climate accords. In this sense, he was relieved when Mr. Kelly took over and put in place a structure that kept other aides from freelancing.




"Those days are over when Ivanka can run in and lay her head on the desk and cry," he told multiple people.
Back at Breitbart, it's unlikely he's had a change of heart — and it seems like his "weapon" is acting accordingly.