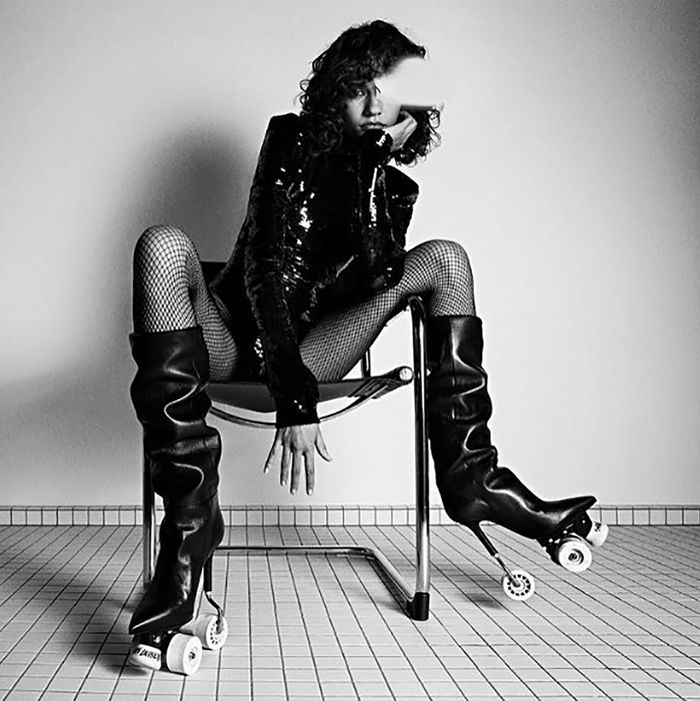 Photo: Courtesy of Saint Laurent
Saint Laurent creative director Anthony Vaccarello has answered the pressing question "What do you wear to an event when Heelys aren't formal enough?" Enter the stiletto-skate, which dropped this week as part of the brand's fall collection.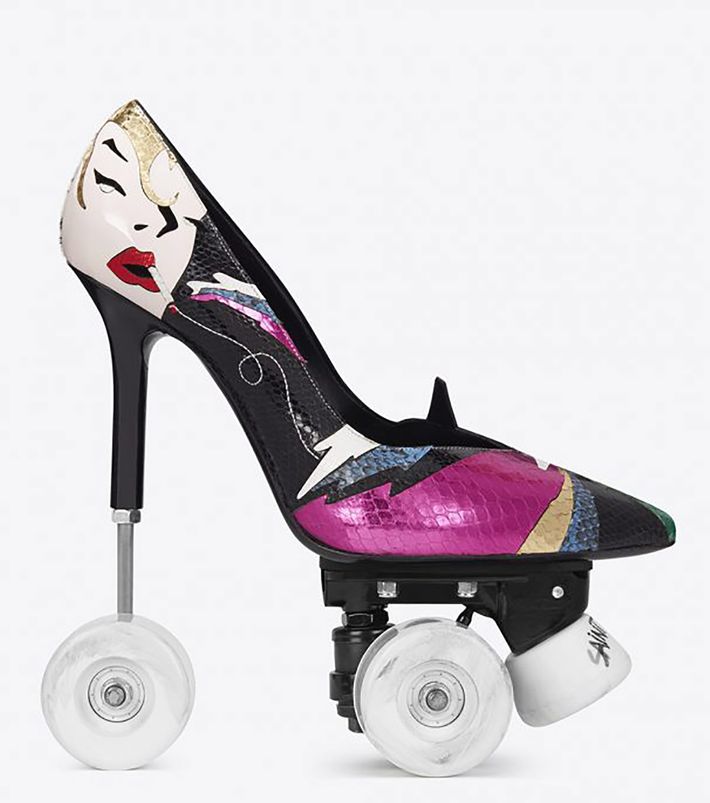 These not-at-all-dangerous shoes, named Anya 100 Patch Pump Roller, will set you back $2,600, and are only available in store. Of course, that means you'll have the chance to practice wheeling around before you drop nearly three grand on them.
Functionality aside, you can't deny the heels on wheels look chic in the Saint Laurent ad campaign.