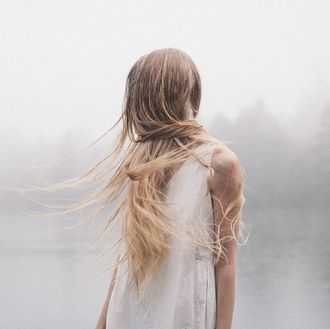 Fog-cloaked lakes, hazy horizons, moonlit cabins: This is Järvsö, a village in northern Sweden that provided a dreamy backdrop for photographer Isabella Ståhl's latest series, "In the Shadow of Dusk." Ståhl began shooting the project when she returned home to Sweden in 2015, after living in New York. "I wanted to capture the feeling you can get being in the middle of nowhere, by yourself with a camera," she says.
Ståhl's images of torn-down buildings against vast pine-dotted forests show the decline of Sweden's farming communities amidst the rise of automation. "Our environment is wild, mysterious, cold, and strange – melancholy lies in its decay," she says. "I'm haunted by scenes in the early morning when the fog lies thick, or late at night when the world is still asleep."
She hopes to inspire self-reflection with her snapshots of nature's quiet moments. "We hold on to the past even if it was always an illusion. We are in a constant struggle to get somewhere else, moving towards something we know nothing about. This project is dedicated to all the people who are searching." See her wistful shots in the slideshow ahead.