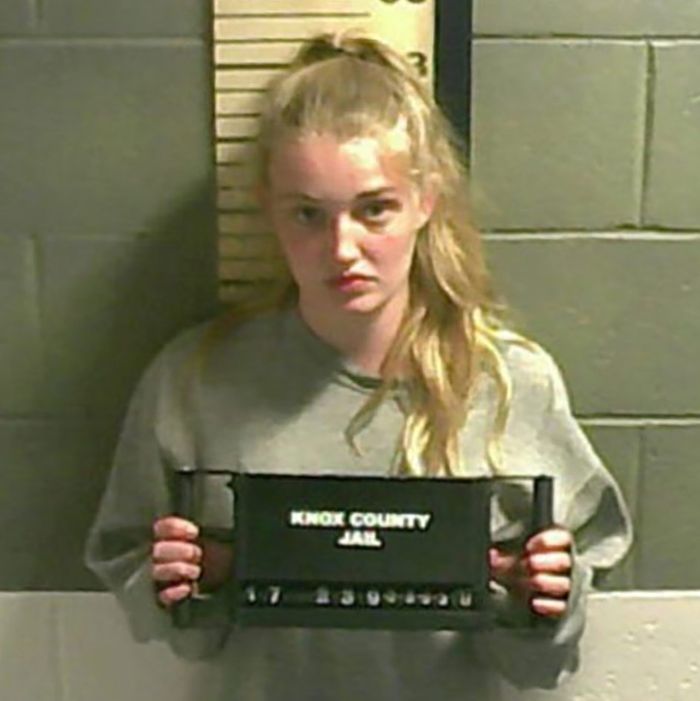 Talicia Martins.
Photo: Courtesy of Knox County Jail
The 21-year-old socialite daughter of a power couple from the New York City Ballet was arrested last week in Maine for allegedly breaking into and robbing several shops with a friend, including a smoothie store and an ice-cream shop.
As the Bangor Daily News reports, Talicia Martins was arrested last week for allegedly robbing the Smoothie Shack, Francine Bistro, and Camden Cone in Camden, Maine, last week with 20-year-old Manhattan resident Jacob Flanagan. Martins is the daughter of former New York City Ballet principal dancer Darci Kistler and the ballet company's longtime chief, Peter Martins. She was reportedly featured in a 2013 Vanity Fair feature on debutants from the exclusive Crillon Ball in Paris, and also contributed a 2015 article to Teen Vogue about taking a gap year before college.
Martins was charged with burglary and felony theft on August 3, and was taken to Knox County Jail in Rockland, though she was bailed out later that day for $1,500, according to the Daily News. Flanagan was charged the following day with three counts of felony theft, three counts of burglary, and criminal trespassing, and was also bailed out on Friday for $1,500.
Camden police detective Curt Andrick told the Daily News that more than $1,000 was stolen, but he wouldn't reveal the full amount. The detective also stated that drugs and alcohol played a factor in the burglaries. Both Martins and Flanagan are currently awaiting court dates for the charges.
A cashier at Camden Cone, Nick Greer, told the New York Post that he had seen Flanagan before — "He summered in Camden his whole life," Greer said — but he did not recognize Martins. However, according to the Post, this isn't the first time Martins has been arrested. The Bard College student was reportedly arrested for possession of heroin and crack cocaine in June at her parents' West End Avenue apartment building.