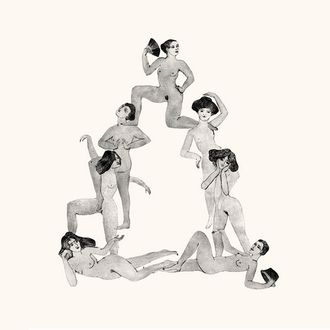 Photo: Laia Arqueros Claramunt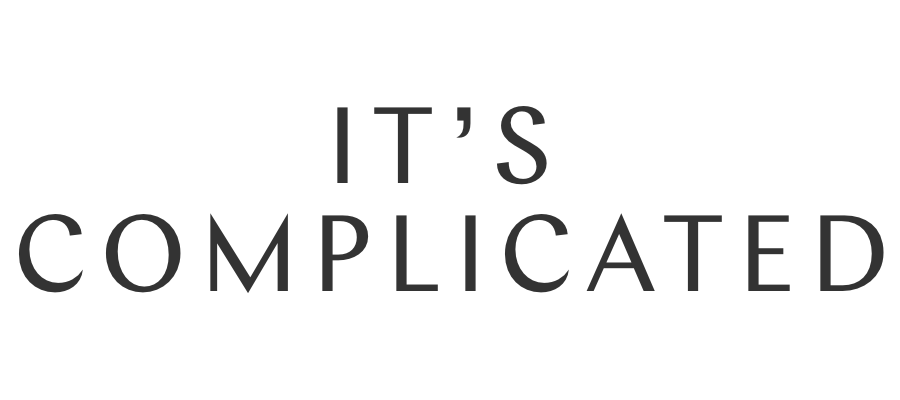 Welcome to It's Complicated, a week of stories on the sometimes frustrating, sometimes confusing, always engrossing subject of modern relationships.
On a recent Wednesday night at a yoga studio in midtown Manhattan, a bearded man approached me and whispered in my ear, "I apologize for all the hurt my brothers have caused you." He held me close for a few seconds and rubbed my back as we inhaled deeply together. As we exhaled, a booming voice instructed me to move to my left and that it was now my turn to apologize on "behalf of all women" to the man in front of me. I felt bewildered, not aroused — but judging from the expressions of the people around me, this mass apology seemed to be a turn-on. This was my introduction to flirting, tantra-style.
Hosted by the Tantra Institute of New York, tantra speed dating takes place once a month at Reflections, Center for Conscious Living & Yoga in New York City, with upcoming events also planned for Boston, San Francisco, and Reno, Nevada. The two-hour-long event is intended to give "mindful singles" the opportunity to connect with potential matches through a series of mindfulness exercises (like apologizing to the people in front of you) instead of dating apps. The Tantra Institute's co-founder Daka Guy told me that the event came out a need for people to meet outside of technology. "People are not connecting in person as much today as they were before smartphones," Guy said. "That's created an atmosphere where people are more thirsty for real connection, and I think that's all mindfulness really is."
I arrived at the Institute's August tantric speed dating event in yoga pants and a tank top (fitting, I assumed, given the setting) — but many of the other participants wore dating-formal attire. As I stared at the room full of women in dresses and men in slacks, I realized this wasn't going to be the group-meditation session I was expecting.
The evening, which took place in a big space at the yoga studio, had a distinctly New Age vibe. The corners of the room were lined with tea lights, and in the middle of the room was a large patchwork quilt. Participants were encouraged to place jewelry or clothing on the quilt to absorb "energy" from the event. The women were given bags of beads to wear around our necks, while the men were given empty pouches to wear. Guy explained that, if we were interested in one of the men, we should place a bead into their pouch at the end of each encounter.
Once we got started, 34 participants — 17 men and 17 women, ranging from those in their early 20s to literal grandparents — formed a traditional puja circle and moved counterclockwise through potential matches with improv exercises, communication games, and moments of tantric connection, a PG version of the "oneness" often associated with tantric sex. My first few matches were with men whose eyes I gazed into for prolonged periods of time, or whose hands I held while still staring into their eyes. We were sometimes told to compliment each other — the recipient had to say "thank you" after each kind statement — or share what gives us joy. But then the activities started to get more intense.
One man and I had to place our right hands on each others hearts, and he graciously did his best to avoid touching my boob. I had two minutes of small talk with a man older than my dad, who waxed on about the benefits of orgasmic meditation. I was told to place one hand on the front of a man's heart, wrap my other arm around his body to place a hand on the back of his heart, and to send him my energy. Another extremely attractive match and I had to sit on the ground facing each other and holding hands. He'd lean back and I'd have to hold him up, and vice versa — like a reverse trust fall.
With my final suitor, I sat on the ground yet again and was told to lean into him with my head on his lap or chest and just let him embrace me. Unfortunately, I had a walking boot on due to an ankle injury, so I had to contort my body to slightly lean into him with my right shoulder, while simultaneously holding myself up with my left arm. I felt distinctly unrelaxed. Yet, everyone else around me looked serene, including a woman who sat on her partner's lap with her legs wrapped around his body.
I found the moments of forced intimacy too stressful to actually feel a romantic connection with anyone, so I didn't end up giving away any of my beads by the end of the night. But throughout the evening, I saw many women drop their beads into pouches. In fact, I saw plenty of connections being made over the entire two hours — men and women gazing at each other, laughing, and thanking each other for the hugs and tenderness. At the end of the night, one man told the group it was the first event he'd attended in New York where no one complained.
When I got home after the event, the first thing I did was hop in the shower, as I had just spent an evening awkwardly embracing 17 random men. But after that, I felt surprisingly calm. Despite feeling stressed while the event was happening and the occasional flashbacks to attempting to lie down in a stranger's lap, it was as if I had just returned from an evening at a spa (for my mind). While tantric dating may not be for me, perhaps mindfulness could have a place in my life. If only I could find the right meditation app to download on my phone …