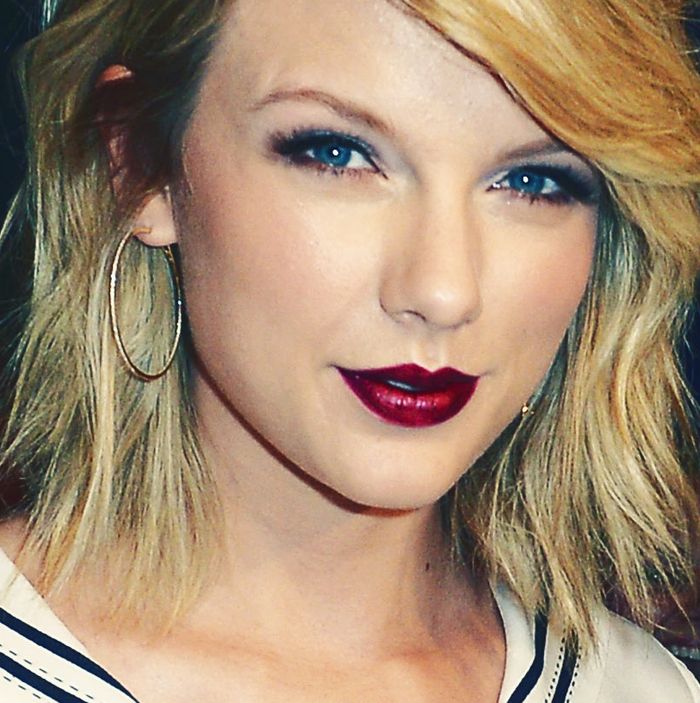 Photo: Gustavo Caballero/Getty Images
Apologies to the eclipse, but if you would be so kind as to redirect your attention away from the sky and toward your Instagram feed, Taylor Swift has ssssomething to sssssay.
Here's what we know: After wiping her social-media channels clean last week, many speculated that Swift had new music in the works. And today, Swift appears to be confirming that speculation, returning to social media with a blurry, cryptic teaser video of a snake.
As die-hard Swifties are well aware, the singer has a long and complicated history with snakes. Last year, anti-Swift factions took to spamming the singer's Instagram feed with snake emoji, first after she revealed that she wrote the lyrics to ex-boyfriend Calvin Harris's "This Is What You Came For" (reigniting the long-running feud between her and Katy Perry), and later, after Kim Kardashian released an audio recording of a phone call with Swift proving that she had given Kanye permission to name-check her on "Famous" (and seemingly lied about it to boot).
In response, Swift fans decided to reclaim "National Snake Day" this past July 17 as an excuse to celebrate Swift and clap back against her haters, with one fan suggesting that referencing a snake in a song could be the perfect way to take control of the conversation.
While it's not clear exactly what the reptile imagery means, it seems to suggest that Swift plans to address some of her recent drama head-on. Could we possibly be looking at a reconciliatory team-up with Kanye or Katy (perhaps at the VMAs this weekend, which Perry is hosting?), or at the very least, a particularly pointed disssssss track? Joseph Kahn, who has previously directed a number of Swift's music videos, responded to the post with a smiley face, which seems to suggest that sssssome new Sssswift sssssongs might be just around the corner.
One thing's for sure: Astronomical event-of-the-century be damned, Taylor Swift will not be eclipsed.