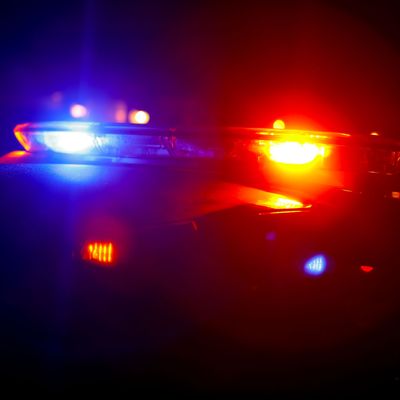 A police dashcam video released on Monday by a Texas attorney allegedly shows authorities performing a public body-cavity search on 23-year-old Charnesia Corley, a black college student. Her attorney, Sam Cammack, told Fox 26 in Houston that the 2015 video includes 11 minutes of what amounts to "rape by a cop."
As the Houston Chronicle reports, Corley was pulled over in Houston on June 21, 2015, for allegedly running a stop sign. After speaking with her, deputies claimed they smelled marijuana in her vehicle, though a search of her car came up clean. At that point, a female officer allegedly "slammed Corley, stuck her head underneath the vehicle and completely pulled her pants off, leaving her naked and exposed in that Texaco parking lot," Cammack told Fox 26.
The attorney continued: "They then took Miss Corley and placed both ankles behind her ears spread eagle position and started to search for something in Miss Corley's cavity in her vaginal area." The probing went on for 11 minutes before she was allowed to emerge from beneath the car and cover up her exposed body, Fox 26 notes.
The Huffington Post reports investigators claimed to have found 0.02 ounces of marijuana on Corley, though she counters there was no marijuana. The Chronicle reported at the time that she was charged with misdemeanor resisting arrest and possession of marijuana, but the charges were later dropped. Soon after, Corley filed a multimillion-dollar lawsuit against the Harris County Sheriff's Office, and the two officers involved in the search were charged with official oppression last year.
However, the charges against the cops were dropped on August 4, which prompted Cammack to release the dashcam video and call for an independent prosecutor, the Chronicle reports. "There has been no material change of fact," Cammack said. "If what those officers did to Miss Corley was not mistreatment — did not amount to rape — I don't know what is."