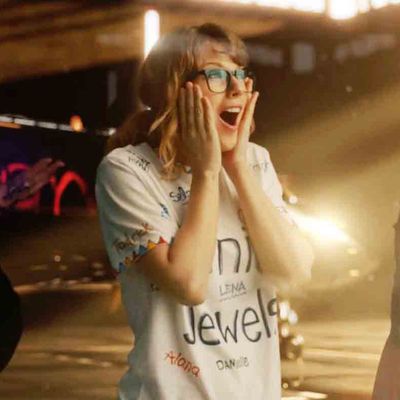 Look at all the different beauty looks that you made Taylor Swift do. Swift premiered her new video for "Look What You Made Me Do" at tonight's 2017 MTV VMAs, which featured roughly 11 "new" versions of Taylor Swift. Each new version was a familiar archetype or stereotype of a pop star, ending with the "death" of all of Swift's previous incarnations. See below for all of the beauty looks ranging from the smoky eye in "Walking Dead" Taylor to the "Diamonds are my bubble bath" Taylor to one of the best glossy red lips ever seen in a music video.
"Zombie" Taylor — Who somehow has beachy, wavy hair, even from the undead.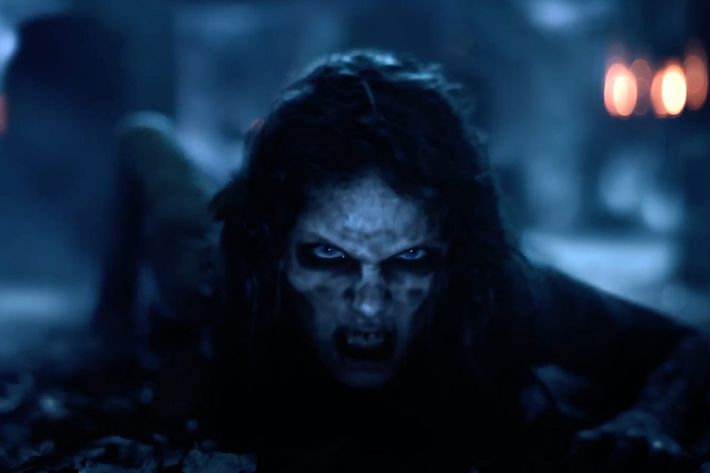 Rich Bitch "Diamonds Are My Whole 30" Taylor — Featuring a very good glossy red lip.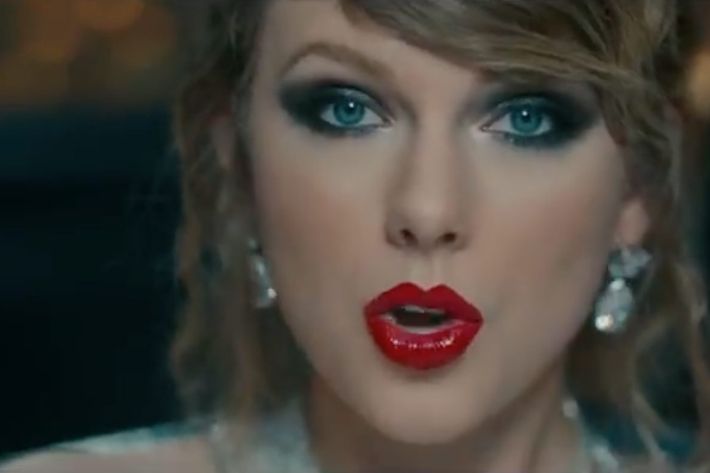 "I'm Sipping the Tea" Taylor — She's a snake queen with gold-fingernail talons and slicked-back, straight hair.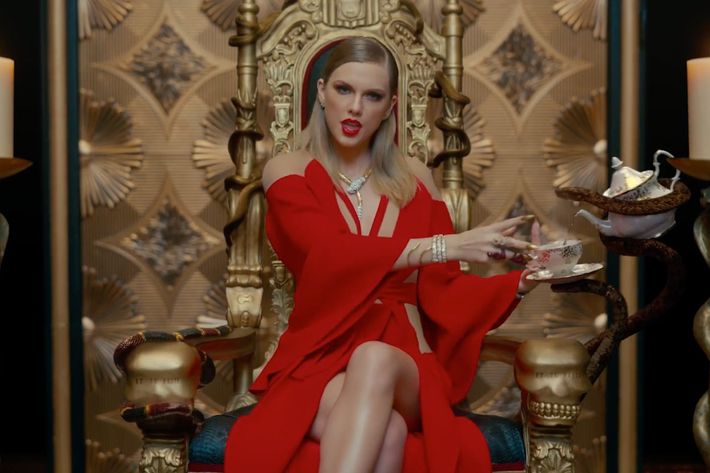 "Self-Destructive Pop Star" Taylor — She's a pop star who won a Grammy but just got into a car accident, with a pink, sparkly lip.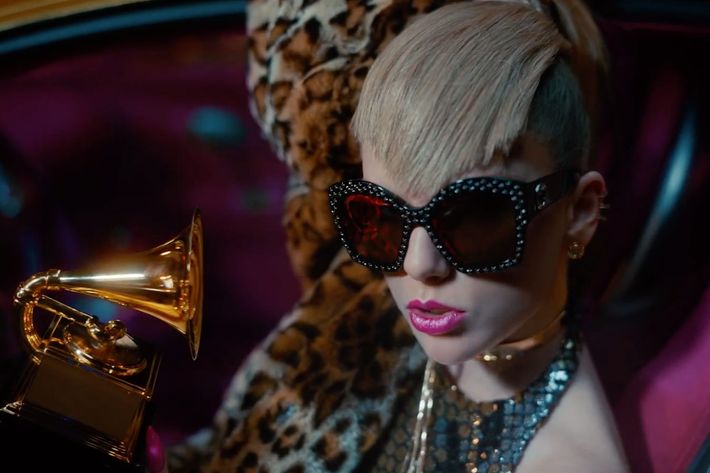 "Can't Be Tamed" Taylor — The "pop star trapped in a birdcage" music-video trope.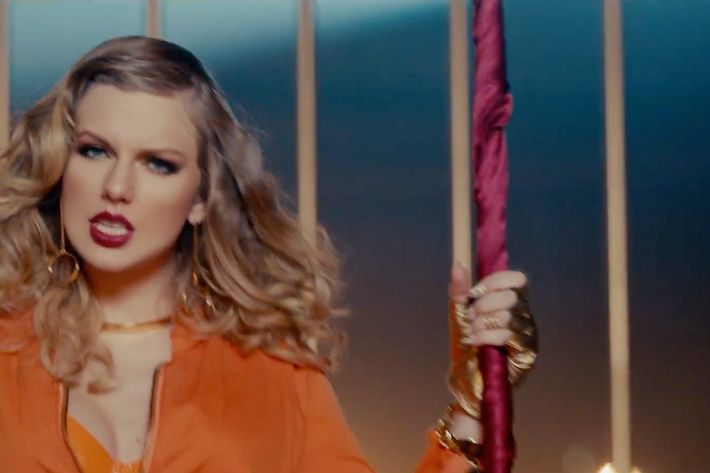 "A Bunch of Kittens Is Called a Litter" Taylor — Taylor and a bunch of her friends rob a very low-stocked bank vault like a kitten Suicide Squad.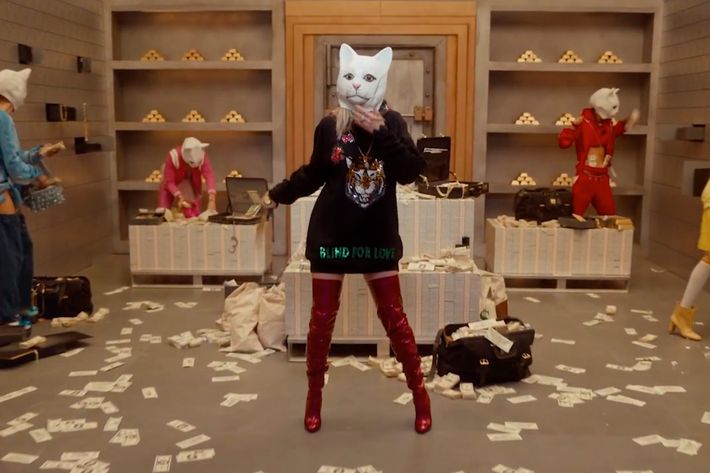 "Peter Lindbergh" Taylor — Taylor and her squad recreate Lindbergh's infamous supermodel photograph, complete with heavy under-eyeliner.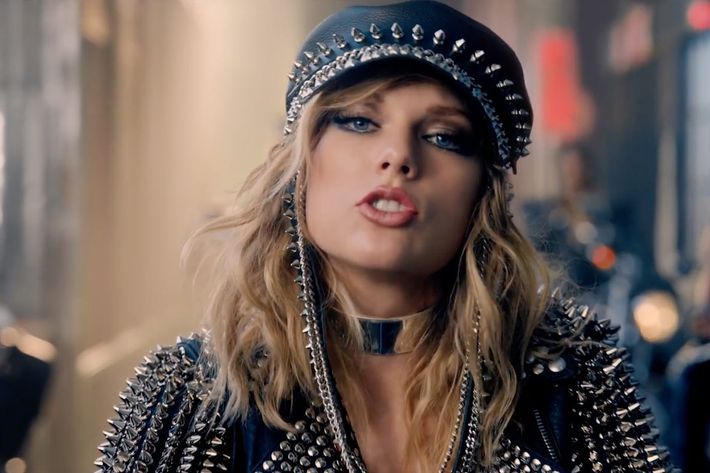 "Looking for Some Subs" Taylor — Mistress Taylor and so much latex, slicked finger waves, and heavy lashes.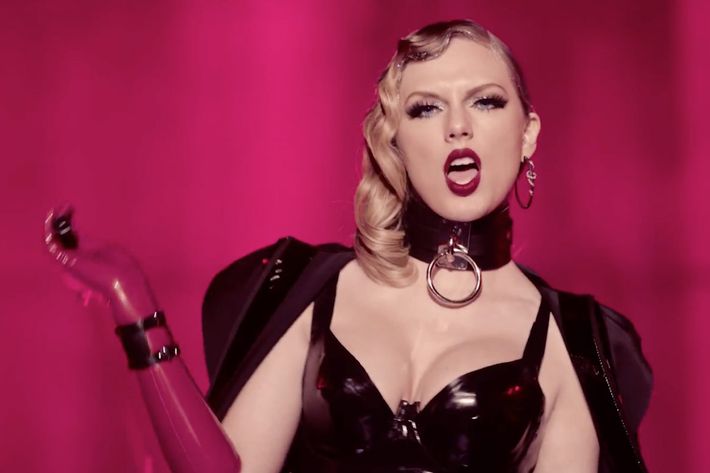 "Beyonce-like" Taylor – A gentrified "Formation" with a plum lip and mussed hair.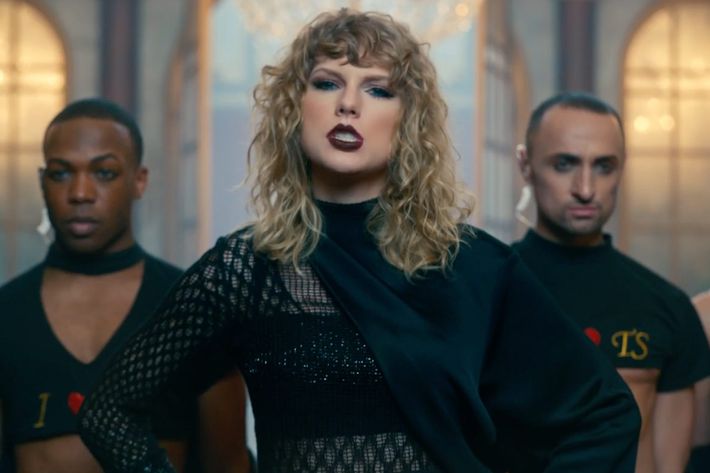 "The Crow" Taylor — Taylor rising from "the dead" with a slight bird-crest pompadour (and using the opportunity to shill her merch).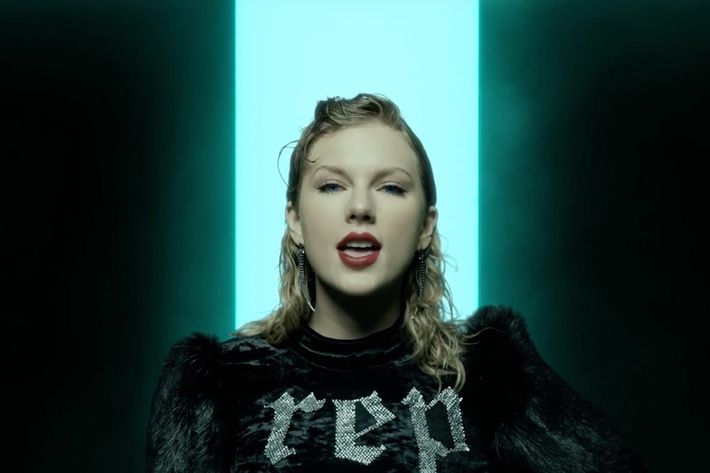 "Leopard Is a Neutral" Taylor – Taylor and her "Real Housewives" ponytail walk a leopard.