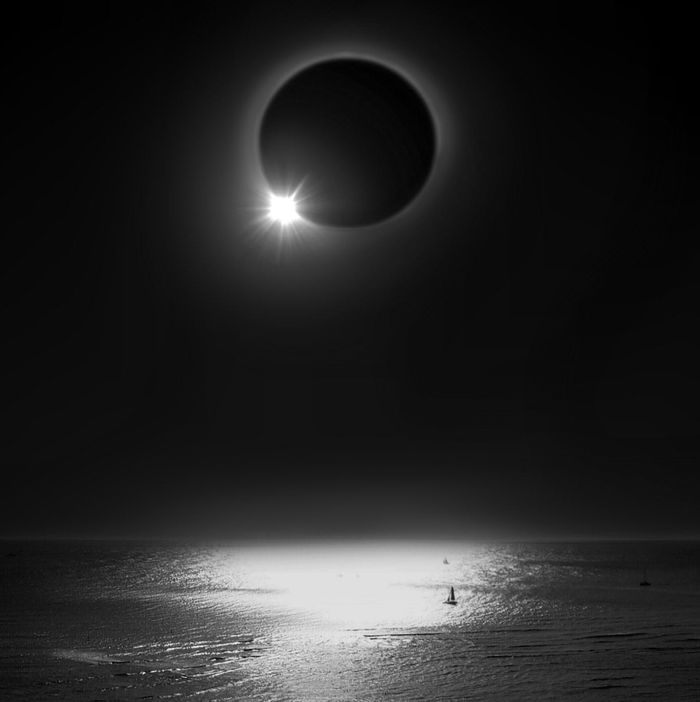 Photo: Miho Noriisi / EyeEm/Getty Images
It is a truth universally acknowledged that, in anticipation of any event, horny droves will descend upon Craigslist looking for sex. It happens during blizzards, it happened on Election Day, and, yes, it's happening for the eclipse — and that guy in Oregon looking to "conceive a child that will be on the next level of human evolution" with his "penis directed at the sun" was only the beginning.
Here are some excerpts from great Casual Encounters posts we've seen so far. And if you're trying to hook up during the eclipse, remember: Have fun, keep it safe, and never point your genitals directly at the sun.
F the Eclipse - m4w
I don't want to go blind.
So let's spend the few hours getting our freak on.
Eclipse Love Orgy Experience Manhattan Hotel - Lets go.. - m4w
Once in a lifetime eclipse experience
Meet at bar for meet and greet before meeting in hotel room for a eclipse themed orgy (7 PM - 8 PM). [Writer's note: How, exactly, does one make an orgy "eclipse themed?"]
Plan :
6 PM - Meet and Greet at Bar6
6:45 PM - Finalize and Confirm participant list.7
7 PM - Meet at hotel room to celebrate the eclipse. Professional respectful and discreet conduct expected.
8.00 PM - Eclipse Good Bye until next eclipse session..
Wanna get freaky with the solar eclipse - m4w
Hey it sounds kind of exciting to have sex outside at the beach or in the woods or on a hiking trail during the eclipse anybody down…..call me.
Ecliptic Monday - m4m
Getting a bj on Monday before the eclipse will bring you good luck:)
Eclipse Coitus - m4w
Looking for a woman to join me for the adventure of a lifetime. I'm super laid back, funny, and 40 something. (Bald and Handsome) We'd drive up to Oregon late Saturday and return on Tuesday. Would prefer spiritual hippy yoga lady but I have a open mind. No strings attached and I'll pick up all expenses. Will of course provide references and full name before the start of journey. Please send a photo and I'll respond in kind. Peace.
Eclipse Day fun - m4w
The event of our lifetimes is upon us. How will you remember the Great Solar Eclipse of 2017? Will you think back and remember all the traffic? Gas lines and shortages?
I propose a different way to remember this solar eclipse. How about some sexy fun while the eclipse is actually taking place? Do you want to be in the throes of ecstasy and an amazing fun time while the moon blocks out the sun? You will remember the eclipse with a big grin on your face this way.
Tall, mature man. Would love to see who is out there and ready to make the Great Solar Eclipse of 2017 a very memorable one. It will bring a smile to your face years from now when you remember it. Maybe even a grin!
Eclipse sex - m4w
I would like to have sex before and after the eclipse and we take half hour break to watch the eclipse if that sounds interesting to you text me I'll give you my number if I hear from you.