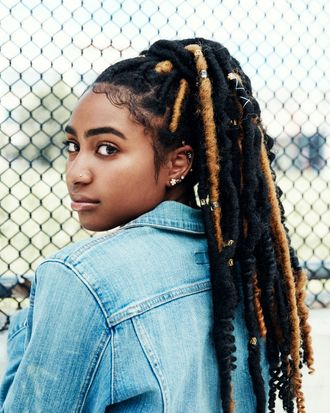 Anjie Amore has a knack for experimentation, which is why sometimes you'll find her curly hair twisted together to resemble dreadlocks, or maybe she'll have cornrows, or perhaps long coily extensions instead. When the Cut caught up with the young blogger, who is pursuing a master's degree in international communication, she was in the midst of her summer dreadlocks phase, and told us all about her hair-care routine.
In my shower you'll find: Mielle Organics Babassu Conditioning Shampoo, As I Am Coconut CoWash, and Aphogee Curlific Texture Treatment.
My hair is: in locs (faux) and I did them myself.
I wash my hair every: 3 to 4 days.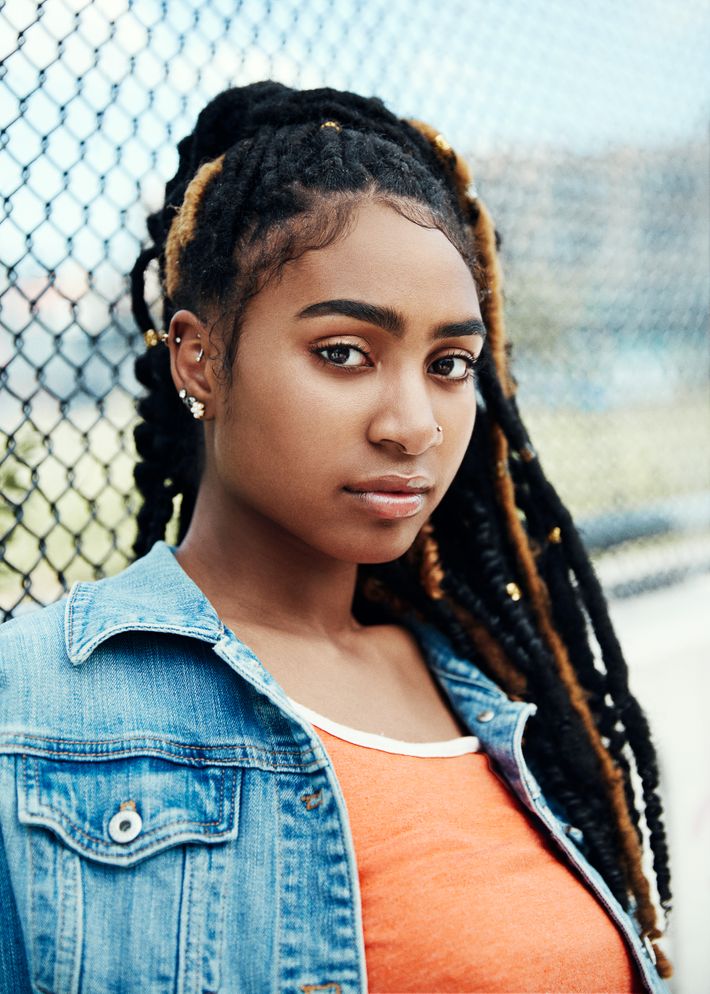 A rundown of my hair regimen looks like: First I de-tangle my hair with a hair brush by Denman, and Kinky Curly Knot Today Detangler. Then I'll put in Shea Moisture's deep conditioner and Jamaican black castor oil and let those sit in my hair for a few hours under a plastic shower cap. Then I'll wash it out and de-tangle again. After that I follow up with a leave-in conditioner and more Jamaican black castor oil. Then I'll add a gel to define my curls and I'll twist my hair in big sections until I'm ready to wear it out. When I'm not preparing to wash my hair, I give it moisture by spraying it with green tea and following up with an oil or cream. I make the green-tea spray using two regular herbal green-tea bags. It reduces shedding, stimulates hair growth, and combats dandruff. I also use it because it increases the manageability and shine in my hair! I use it every time I de-tangle, refresh my curls, or switch my hairstyl,e say from being in two buns to one bun — so about three to four times a week, total. I brew the tea and let it cool until it's no longer hot. Then I add it to a spray bottle and keep it in the refrigerator until I need to use it.
The worst thing I ever did to my hair was: Dye it blonde and purple.
The best thing I ever did to my hair was: Stop using chemical relaxers and dyes, and take care of it in its natural state.
I trim my hair every: Six months.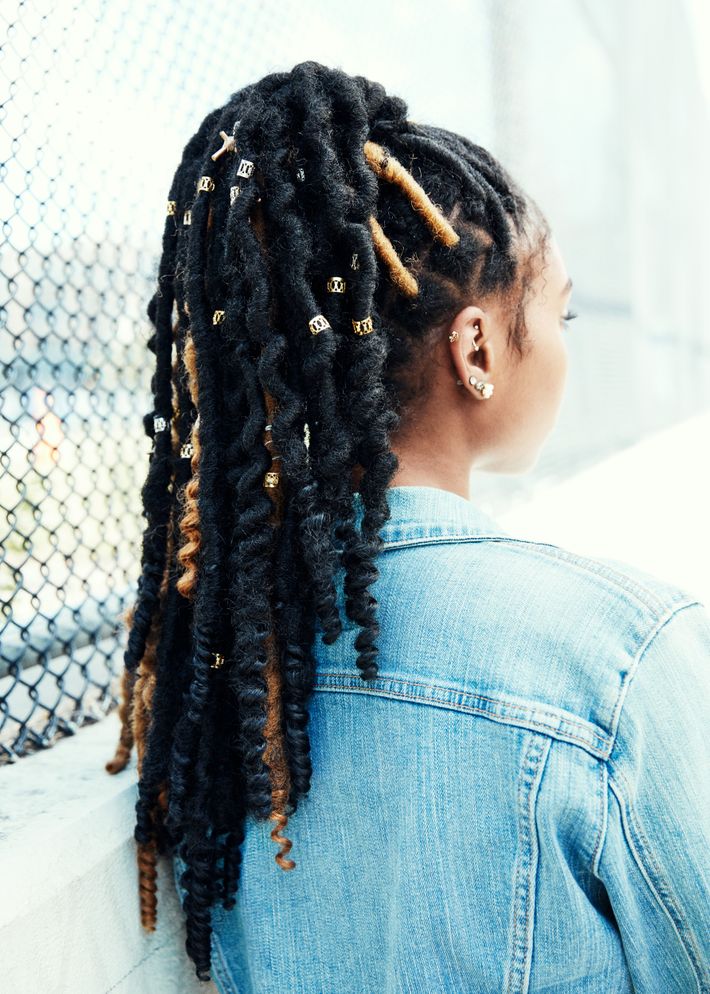 The most important thing people with hair like me should know: Is that despite the lack of representation our hair gets, it's still beautiful; there are products out there for us; and the possibilities of styles, growth, whatever you want for your hair are endless.
What I love most about my hair is: How versatile it is. I can literally achieve any style I want and it's the greatest thing ever.
Production Credits:
Photos by Katie Thompson
Hair by Lucas Wilson using Bumble and bumble
Makeup by Eric Vosburg
Produced by Biel Parklee
Hair Assistant: Sergio Estrada
Makeup Assistant: David Rivera