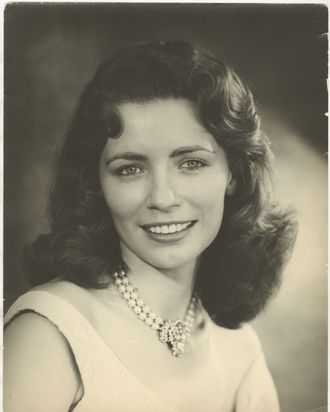 June Carter Cash, photographed by Editta Sherman.
Photo: Editta Sherman (1912–2013); June Carter Cash; ca. 1955. Gelatin silver print. New-York Historical Society; Gift of the children of Lloyd R. Sherman
One of Bill Cunningham's best friends was Editta Sherman. Their camaraderie, developed over 40 years while living in neighboring studios at Carnegie Hall, ran deep: You can see it in the documentary Lost Bohemia, when Cunningham calls Sherman "the Duchess" while they play dress-up, or in Facades, a book project for which he photographed Sherman wearing period clothing all over New York City. Meanwhile, Sherman was an artist in her own right. A selection of her work is presented in "The Duchess of Carnegie Hall: Photographs by Editta Sherman," opening August 18 at the New-York Historical Society's Center for Women's History. The show celebrates Sherman's ability to pave her way in a man's world — she distinguished herself as an early paparazzo, coaxing celebrities into her light-filled atelier to unleash her secret weapon: an uncanny ability to put people at ease in front of the camera.
Curator Marilyn Satin Kushner organized the exhibition using Sherman's archive, which was recently donated to the institution by Sherman's family. Some 60 photographs reflect the sheer diversity of Sherman's clientele: country-music star June Carter Cash, baseball heavyweight Joe DiMaggio, playwright Lillian Hellman, and athlete turned actor Canada Lee are all featured here. There's also composer Donald Shirley, Russian actor Yul Brynner, and Betty Smith, who wrote A Tree Grows in Brooklyn.
Sherman was an intuitive photographer. Wearing her signature flamboyant attire (often accessorized with Cunningham-designed hats), she'd dance around a giant Kodak 8x10 view camera and use her vivacious disposition to animate her sitters. Pouring over Sherman's work, Kushner tried to figure out what made her so good. "I thought Editta was bringing out their real personalities," she said. A conversation with Sherman's son set her straight. "You're wrong," he told Kushner. "It's her personality reflected in them."
Letters and invoices paint Sherman as a constant hustler. "She was a strong woman, which you had to be back then — a real dynamo," Kushner says. Sherman learned the craft from her photographer father and originally ran a photo business with her husband, Harold, who died at 50 from diabetes, leaving Sherman with five children to support. She quickly made a name for herself as a portrait photographer whose ebullient spirit enchanted everyone she encountered. Sherman died in 2013 at age 101.
Part of Sherman's magic took place in the darkroom, where, like a painter, she'd dodge and burn her pictures to make their shadows just so. "They have such a beautiful aura about them," Kushner says. "Each one has that special Editta touch."
"The Duchess of Carnegie Hall: Photographs by Editta Sherman" is on view at the New-York Historical Society from August 18 to October 15.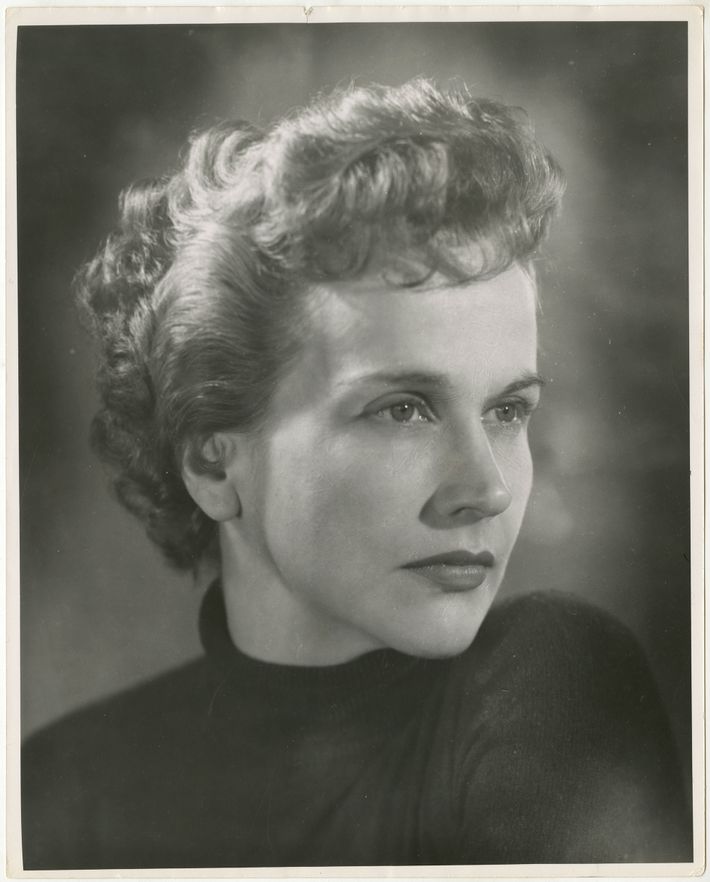 Kim Hunter (1922–2002)
Kim Hunter is best known for her 1951 Academy Award–winning role of Stella Kowalski in A Streetcar Named Desire. She went on to work in film and television but only after a hiatus when she was blacklisted as a Communist sympathizer in the early 1950s.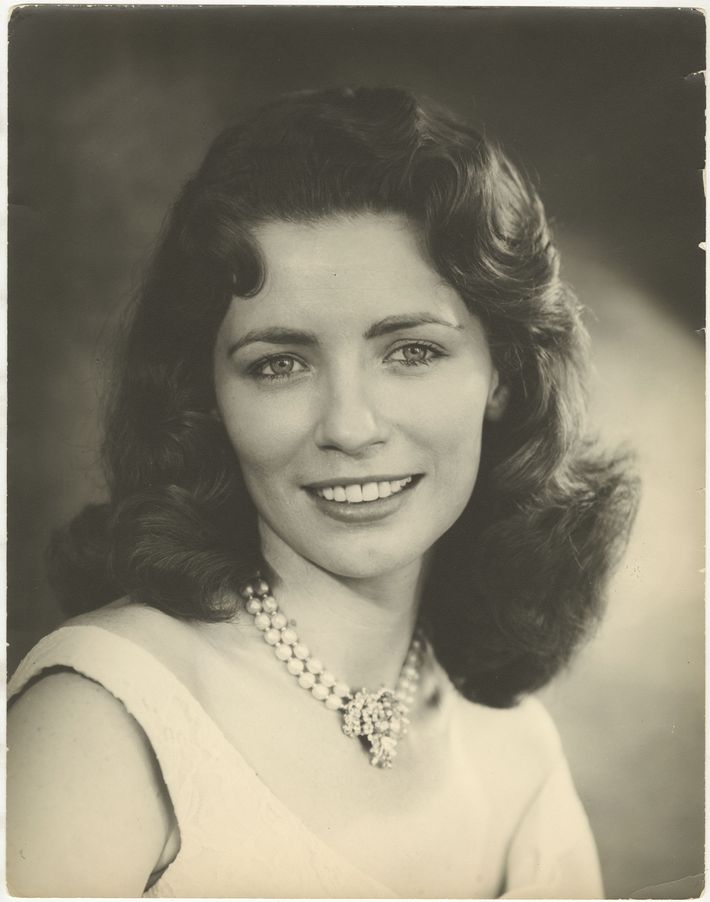 June Carter Cash (1929–2003)
June Carter Cash was a country-music star and composer. She was married to singer and song writer Johnny Cash from 1968 until her death in 2003.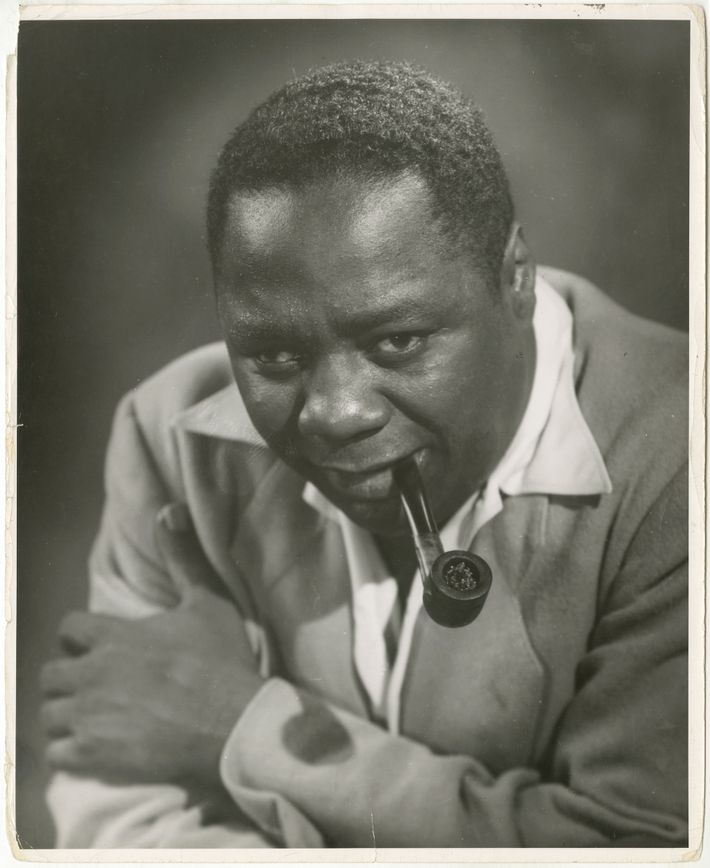 Canada Lee (1907–1952)
Canada Lee was a jockey and professional boxer before he turned his sights to acting in the 1930s. His greatest acclaim was starring in Orson Welles's stage adaptation of Richard Wright's novel, Native Son (1941). Lee's social activism resulted in his being blacklisted as a Communist sympathizer in the 1950s, and he died before he was to appear in front of the House Un-American Activities Committee.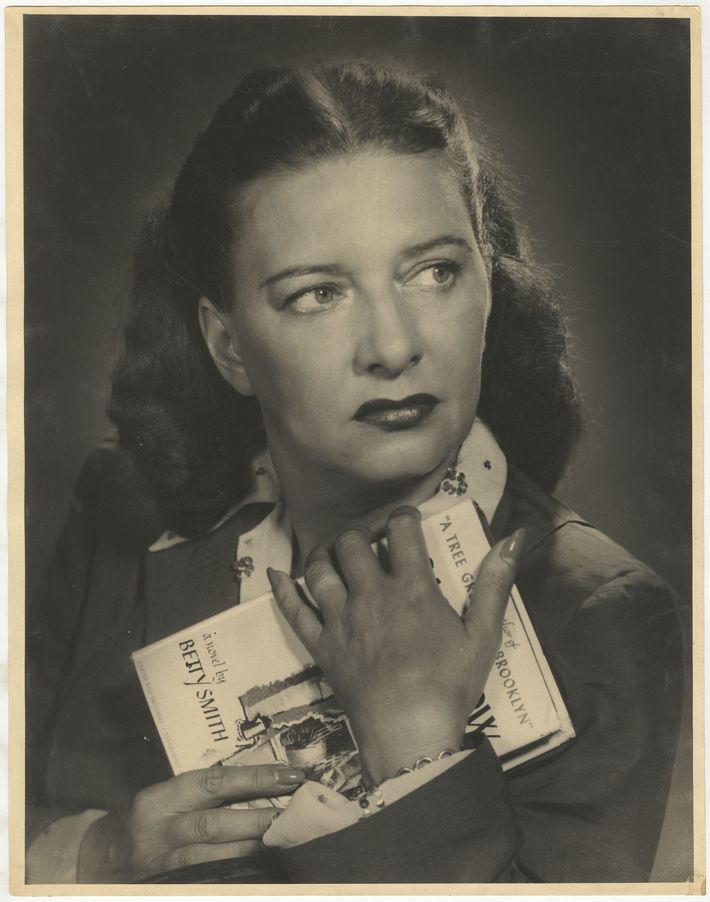 Betty Smith (1896–1972)
A playwright and author, Betty Smith achieved fame for her autobiographical novel A Tree Grows in Brooklyn published in 1943. The popularity of her book led to movie and theatre renditions of it in 1945 and 1951 respectively. Her other books include Tomorrow Will Be Better (1947) and Maggie-Now (1958).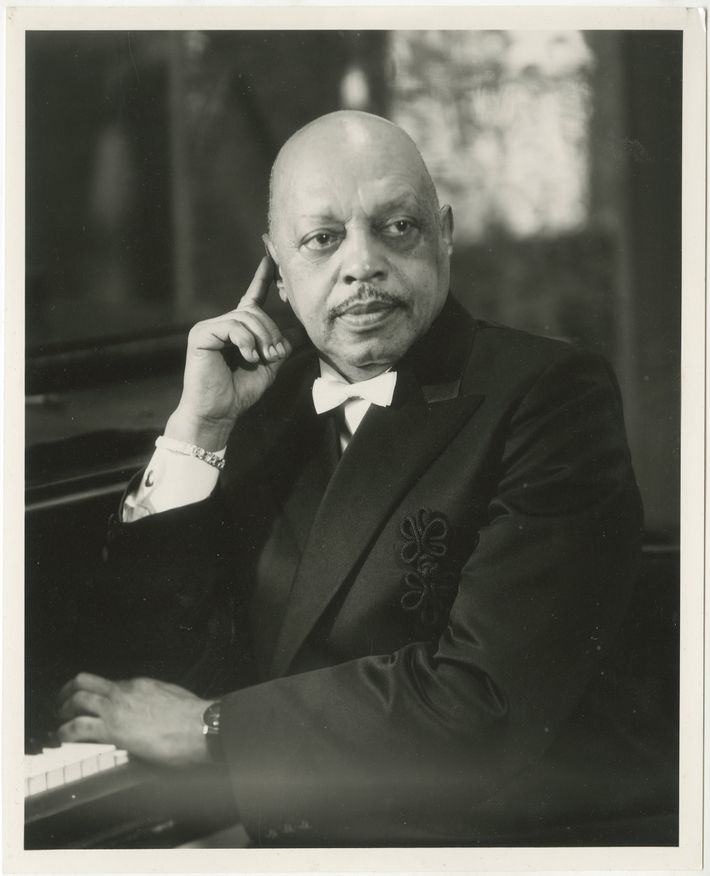 Donald Shirley (1927–2013)
Donald Shirley, a pianist and composer, was one of the residents of Carnegie Hall. He was trained in classical music and spent his early teenage years studying at the Leningrad Conservatory of Music. Upon returning to the United States, he developed his own style of jazz combined with popular music and performed across the country.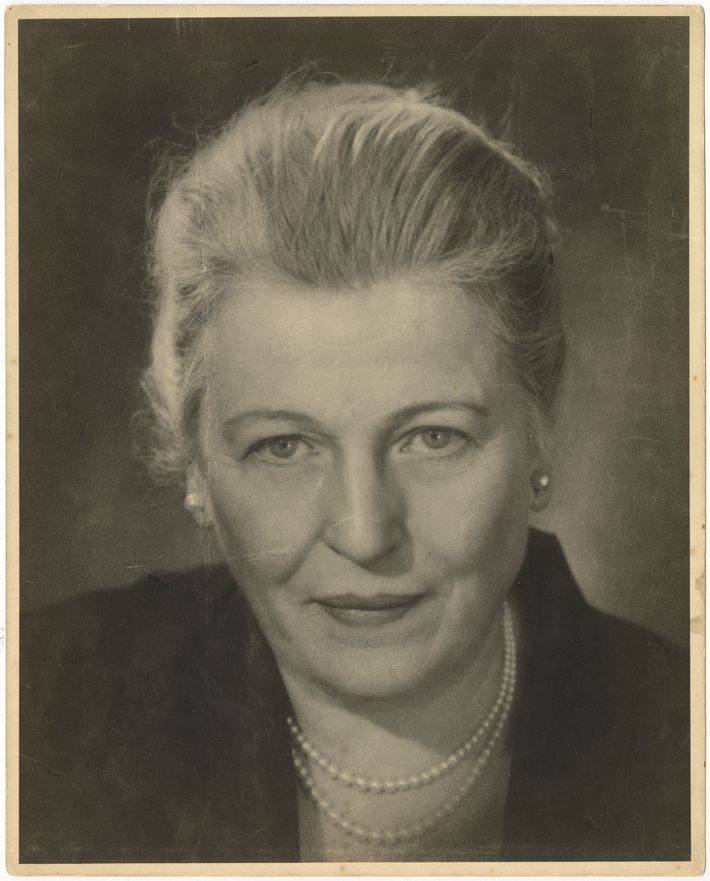 Pearl Buck (1892–1973)
Pearl Buck spent most of the first four decades of her life Asia — a fact that heavily influenced her books. The Good Earth (1931) won the Pulitzer Prize and was adapted as a film in 1937. She wrote 70 books before her death in 1973.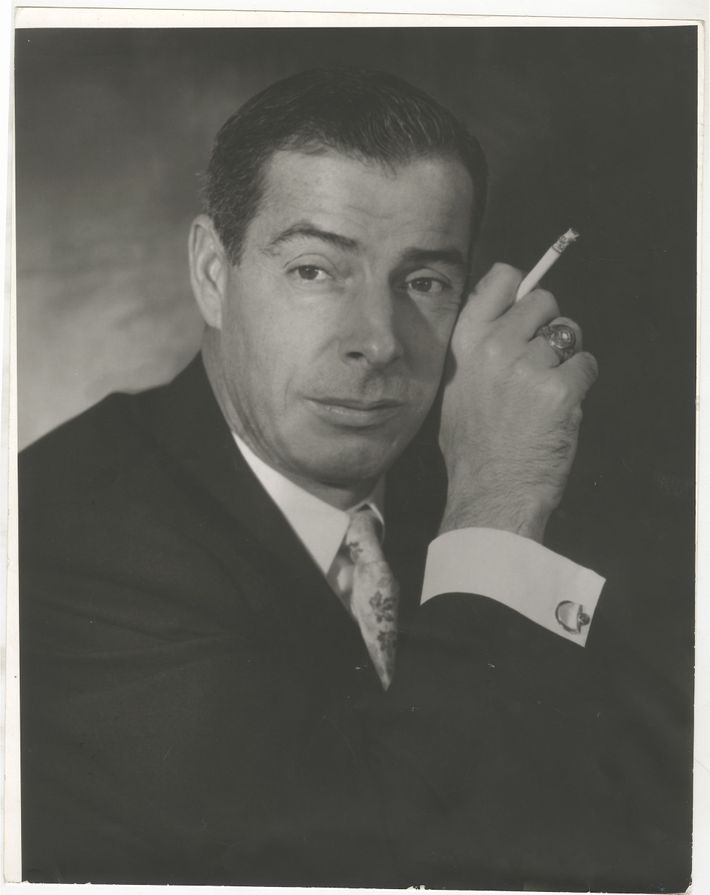 Joe DiMaggio (1914–1999)
Joe DiMaggio, also known as "The Yankee Clipper," played baseball for the New York Yankees from 1936 until 1951 (with a four-year gap between 1943 and 1947 when he served in the military). He led the Yankees to nine world championships.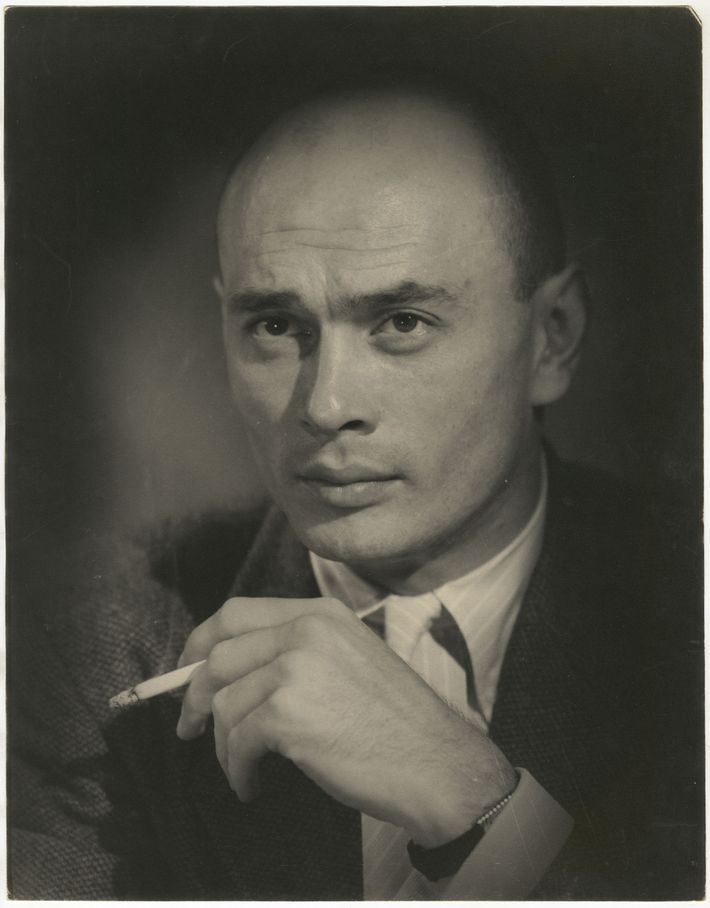 Yul Brynner (1920–1985)
Born in Russia, Yul Brynner's credits span theater, film, and television. He is best known for his role as the King in Rodgers and Hammerstein's musical The King and I.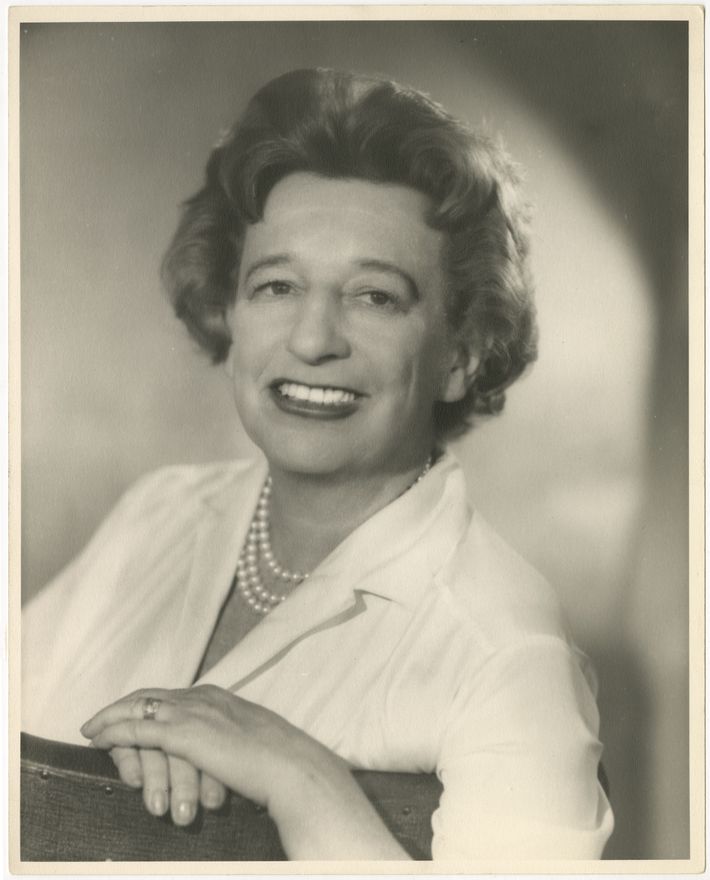 Lillian Hellman (1905–1984)
Lillian Hellman was a playwright and screenwriter whose work often addressed issues of social injustice. Among her best known plays were The Children's Hour (1934) and The Little Foxes (1939).