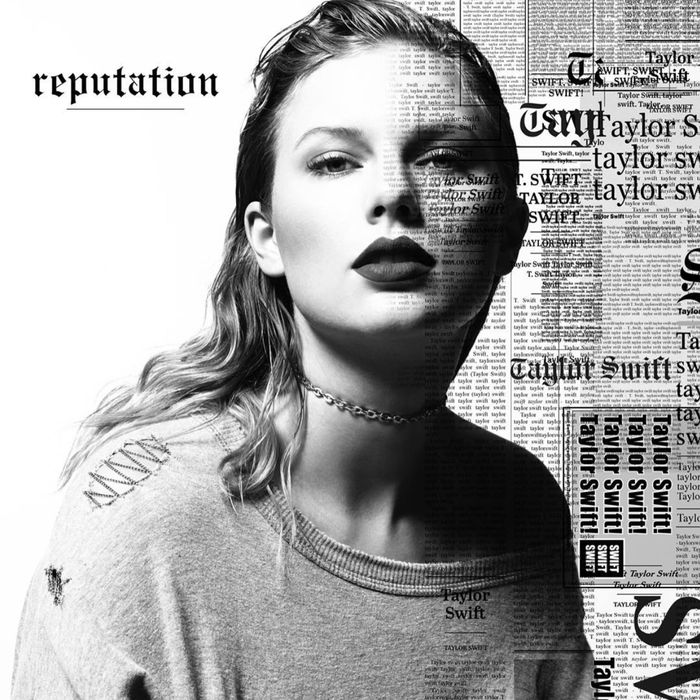 Taylor Swift's new album cover.
As many predicted, Taylor Swift's recent affinity for snakes was actually promotion for her new album, Reputation, which rolls out November 10. Yet the title and album art — which seems like a not-so-veiled critique of the "fake news" media, and looks like a homework assignment for a high-school media class — have inspired plenty of ribbing, with many on Twitter pointing out that the whole thing is (a) a quintessential Swiftian act of pettiness and self-absorption and (b) has some scarily Trumpian overtones.
The first single "Look What You Made Me Do" rolled out this morning — along with a video tease — and the reaction was even more scathing:
Any thoughts, Kim?