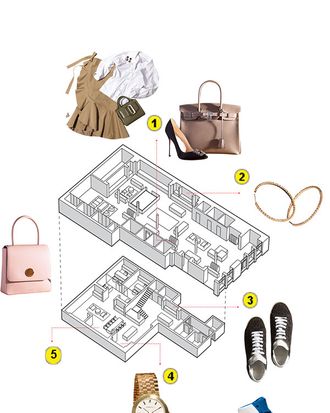 First Look
The RealReal
80 Wooster St.
The luxury-consignment website will open its first brick-and-mortar in Soho, with vintage Céline, gently used Harry Winston, and a collector-worthy wall of sneakers (Nov. 9.).
Clothing: Oscar de la Renta button-up ($540) and Céline ruffle-trimmed wrap skirt ($795), displayed in a 1930s-era vitrine found at a Paris flea market; brown 2016 Hermès Birkin bag ($14,000).
Jewelry: Eighteen-carat Harry Winston yellow-diamond eternity band
($150,000) and Van Cleef & Arpels Perlée hoop earrings ($3,795).
Sneakers: An eight-foot wall devoted to preworn but barely scuffed vintage men's kicks, like suede Saint Laurent Baby Cat sneakers ($245) and leather Louis Vuitton high-tops ($395).
Watches: Hard-to-find timepieces like an Audemars Piguet ($7,695) and a yellow-gold Pasha de Cartier ($12,500).
Education: Jewelry appraisal by gemologists; classes on brand history and authentication so you can spot bona fide Yeezys.
Top Five
Konekt
41 Elizabeth St.
Helena Sultan, former documentary filmmaker and current maker of surrealist furniture, pairs a fiberglass chaise longue with an onion-inspired mirror in her new shop (mid-Oct.).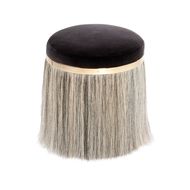 "My Thing 1 stool (from $2,585) is my wildest stool. It has a brass ring and upholstery, but it's basically 14 inches of cascading horsetail hair from the Midwest."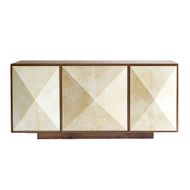 "This Pyramid Sideboard table ($20,810) is made of American walnut. Each door is wrapped in goatskin parchment — and each hide has its own unique markings."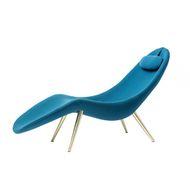 "This fiberglass chaise (from $10,140) is designed to embrace your body. It's for people to indulge in a nap or meditation — whatever suits their fancy."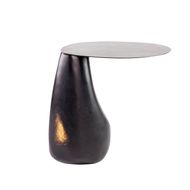 "I based this brass-and-steel table (from $7,920) on a yearly stone-gathering pilgrimage I take with my mother to Nantucket. It evokes the contours of tumbled rocks."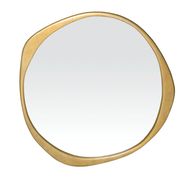 "I call this the A. Cepa mirror (from $9,335), after the scientific name for an onion; that is what its undulating, irregular form was inspired by."
Side by Side
Two hyper-niche fitness classes launch this fall, one uptown (Nov. 1), one downtown (Sept. 25).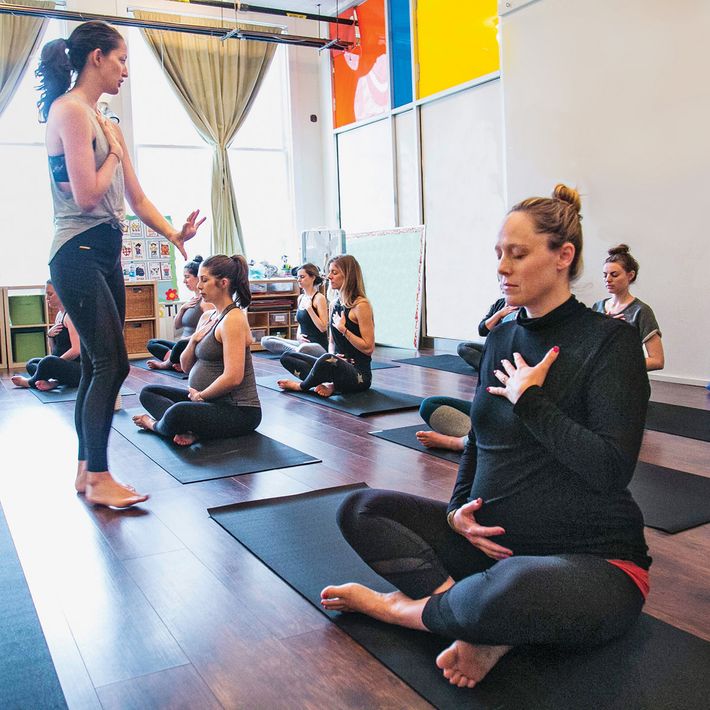 Fit Pregnancy Club
552 Broadway
Signature Class: The Pump & Kegel workout ($40) combines squats and lunges with breathing exercises designed to deliver more oxygen to the baby.
Alleged Benefits: Reduced risk of diastastis and injury during pregnancy; strengthened core; quicker bounce-back to pre-pregnancy body.
Extras: Workshops on health, nutrition, and breastfeeding; Bundle Organics juices ($7); Seraphine maternity-workout gear ($115).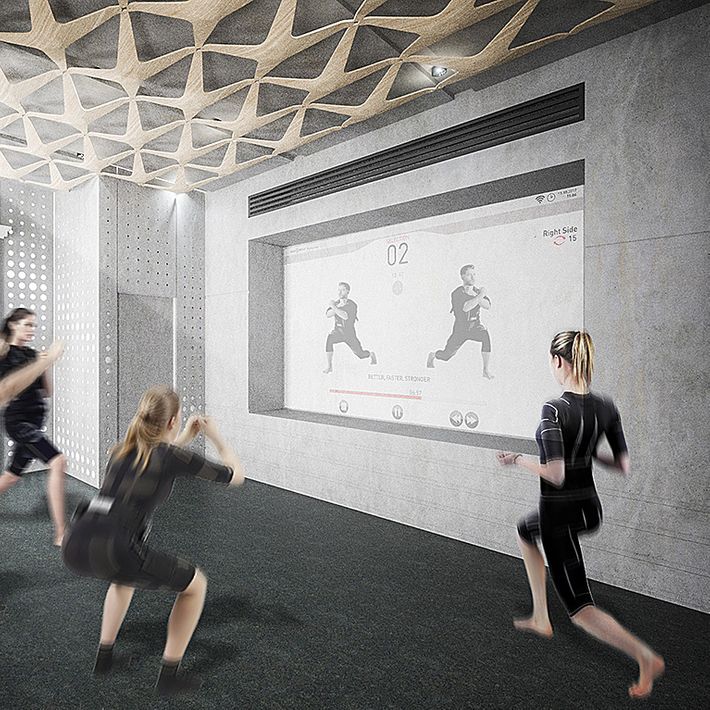 Shock Therapy
153 E. 70th St.
Signature Class: The electric-muscle-stimulation Metabolism class ($50) is cardio done in an electrode-studded suit, to send invigorating shocks to muscles.
Alleged Benefits: Faster metabolism, due to electric impulses that intensify muscle contraction; enhanced sex life, thanks to extra-tingly nerve endings.
Extras: On-site drop-off laundry service, so customers can leave the facility without their sweaty gymwear.
She Said, She Said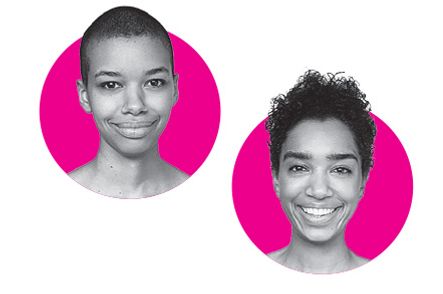 Celsious
115 N. 7th St.
Sisters Corinna and Theresa Williams open a Williamsburg laundromat-hangout (Sept.).
Corinna: We grew up in Germany, and when I moved to Bushwick I was shocked by the corner laundromat — there was a dead cockroach, used Q-tips.
Theresa: We wanted to build a place you didn't want to flee. Celsious has vintage butterfly chairs, a big garden, coffee, pastries.
Corinna: It's cheaper than doing drop-off, and our washing machines are energy efficient and get clothes close to dry. Plus, they can text you once the wash is done.
2x2
The Primary Essentials
3 Centre Market Pl.
Vases from the ceramics-slinging home-goods emporium, which opens an outpost in Soho (Oct.).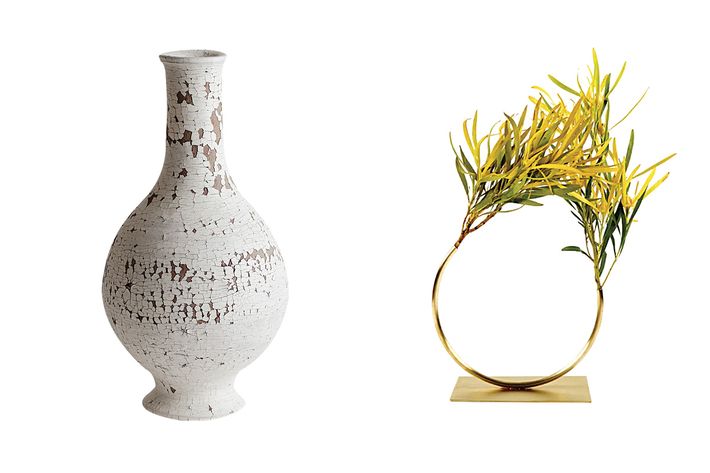 Single Stem
Traditional: Matthias Kaiser Cracked Slip, price upon request.
Avant-Garde: Anna Varendorff Edging Over, from $300.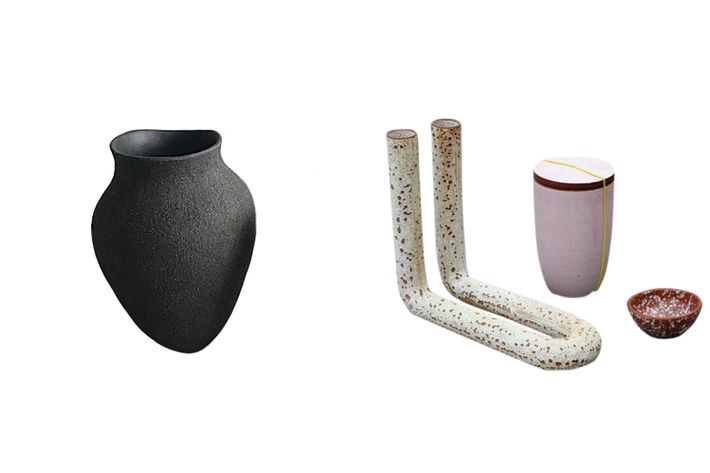 Full Bouquet
Traditional: Enriqueta Cepeda handbuilt in black clay, from $150.
Avant-Garde: Alex Reed Los Angeles series, from $150.
Moving in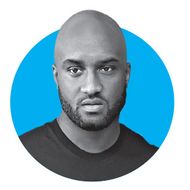 EMPTY Gallery
51 Mercer St.
Virgil Abloh, designer and creative director to Kanye West, unveils a store-slash-gallery for his luxury logo-heavy label Off-White.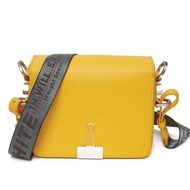 "The boutique is technically a white-cube art gallery, which will rotate through six to ten exhibits a year. When the exhibition changes, so will the clothes — similar to my first store, RSVP Gallery in Chicago. Right now, I have my own artwork in there — it's called Paths of Displaced Nature — and the entire store is set up to feel like a forest with a path, with retail placed along the way. I love the juxtaposition of the forest with our binder-clip bags, these leather handbags with a branded binder clip on the bottom that come in crocodile ($9,647) and colors like bright yellow with a gray belt-strap handle ($1,000). The merchandise will always come in second to the artwork. Luxury shopping shouldn't be uniform, like eating at a Starbucks or a McDonald's."
First Look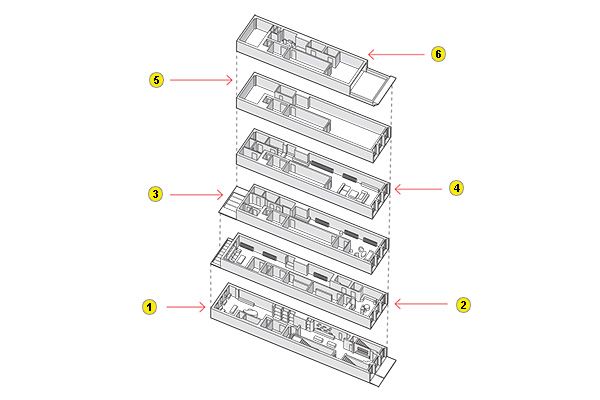 The Webster
29 Greene St.
This fall, Laure Hériard Dubreuil will open a six-floor Soho version of her upscale Miami-based concept store — complete with a VIP lounge.
First floor: Leather goods; children's clothing; handbags tucked into bookshelves; fine jewelry stored
in brass-lined cases.
Second floor: Women's-shoe salon with a 1950s-vintage table and a blush-colored rug.
Third floor: Womenswear arranged in what feels like a swanky living room — right down to a velvet sofa, a 1970s-era coffee table, and a skylight.
Fourth floor: Men's shoes and accessories in walk-in closets; men's apparel.
Fifth floor: Big-in-Paris hairdresser David Mallett gets a salon.
Sixth floor: VIP area for events and personal-stylist appointments, and a terrace. Dubreuil calls the glamorous top floor her "Coco Chanel moment."
2x2
Allied Maker
81 Franklin St.
Geometric fixtures from the minimalist lighting brand's first New York store (Oct. 26).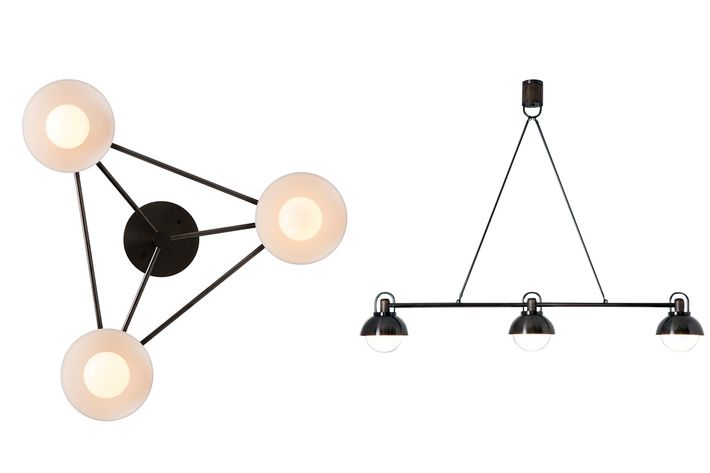 Multi-bulb
Wall: Archipelago Surface, $3,300.
Ceiling: 3 Arc Island, $6,000.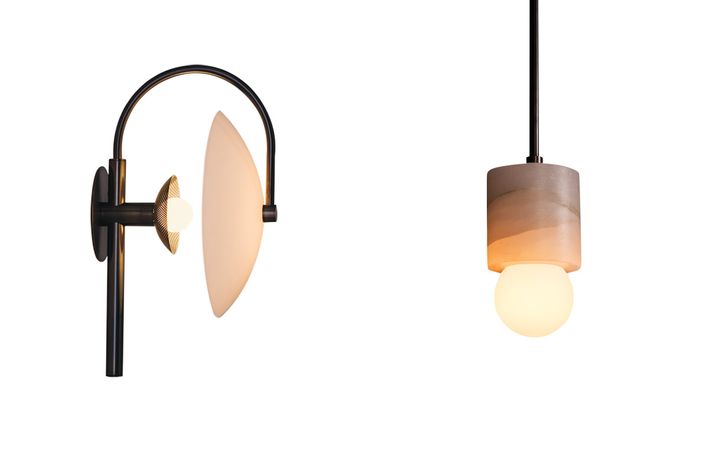 Single Bulb
Wall: Aperture Sconce, $1,650.
Ceiling: Alabaster P01, $895.
She Said, She Said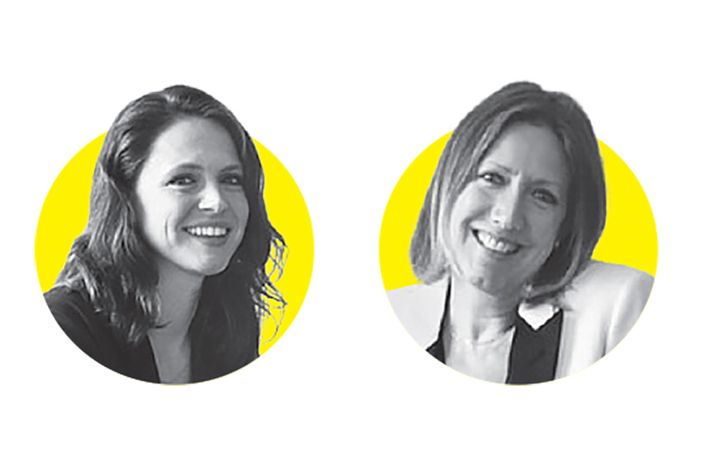 Alumnae
60 Hudson St.
Kari Sigerson and Eliza Axelson-Chidsey bring pony-hair loafers and red fur slides to Tribeca (mid-Aug.).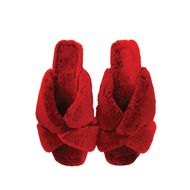 Eliza: We saw a void in the market for quality flats. Most high-end brands produce killer heels, and flats seem like an afterthought. Flats are our main game. The store is in the Art Deco former Western Union building, but the space will be simple, to let the shoes speak for themselves.
Kari: We get our leather at this fair in Milan. It's the size of four Javits Centers and full of booths of tanneries showing animal skins, like the python we use for our pointed-toe pumps ($950), Orylag rabbit for our red slides ($1,050), calf leather, watersnake, eel, lizard.
Eliza: The last time we went, we found this swatch of silver calf hair we knew we would never see again, so we ordered 50 skins.
Kari: It's slightly pervy, but amazing.
Top Five
Sezane
254 Elizabeth St.
Morgane Sézalory, the Paris-based designer who makes clean-cut weekendwear for women, picks a lace blouse, flattering jeans, and sneakers that aren't Stan Smiths (Sept. 7).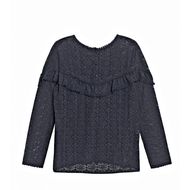 "This blouse ($120) is made with French lace. It's a little 18th-century style, a little bit Victorian, but mostly just a very French piece — very romantic."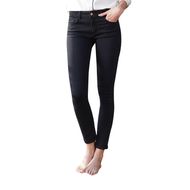 "We've been working on these 001 jeans ($125) for four years. Some of our pants fit girls with long legs best, but these flatter every girl in our office."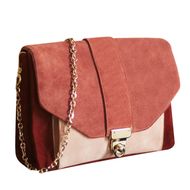 "This is the new 'It' bag ($365) for Sézane. It's leather and comes with two straps, one leather, one chain. The chain is best for the night, of course."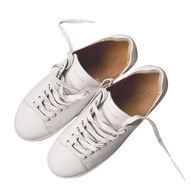 "I used to see all the girls on the street in the same Adidas sneakers. I'm not a fan of branding on products, so I made this leather pair ($145)."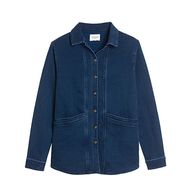 "This is a work-jacket cut, but in denim ($145). It's not too short, not too long. It looks very French with a belt at the waist."
Urban Export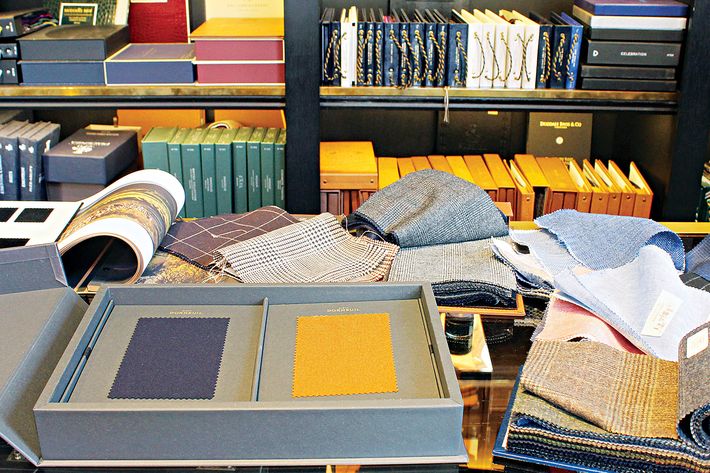 Richard James
461 Park Ave.
Savile Row suit-maker Sean Dixon mixes ready-to-wear garments with bespoke tailoring in his midtown shop (mid-Nov.).
"We're going fly in cutters from our Savile Row shop four times a year. If you make an appointment to have a bespoke suit made, you'll work with one of them, plus a salesperson who'll have a chat with you about what you want in terms of fit and fabric — which can be anything from wool flannel (from $5,100) to vicuña (from $15,300). After that, there are some theatrics in making a suit: You're wearing half-made clothes and getting your sleeves ripped apart. Our cutters measure for the most flattering fit — they don't love sewing in pockets, because they add bulk. But sometimes, we have to accommodate. Once, we made a suit for a bodyguard from the Middle East. So we needed to make space for his gun."
Also, Just Opened
Intimissimi
601 Fifth Ave.
A three-story flagship for Italy's affordable-lingerie line.
Sept.
Muji
200 Wythe Ave., Williamsburg
The Japanese minimalist-homewares giant will open its first Brooklyn outpost, featuring a textile-embroidery station with 300 designs to choose from.
Supreme
152 Grand St., Williamsburg — maybe
Rumors have circulated for months that the streetwear brand would come to Brooklyn; in late July, the fan-run Instagram account @supreme_leaks_news posted speculation about a September opening.
Oct.
Totokaelo
190 Bowery
While its Crosby Street location gets renovated, the Seattle-born boutique — known for carrying pieces from Rachel Comey and Rick Owens — will take over the first floor and basement of the infamously graffitied Germania Bank building on Bowery.
Nov.
Togas House of Textiles
212 Fifth Ave.
Established in 1926, with 177 boutiques worldwide, the Greek high-end textiles company finally sets up shop in Manhattan to sell their high-thread-count sheets, waffle robes, and goose-down pillows.
*This article appears in the August 21, 2017, issue of New York Magazine.