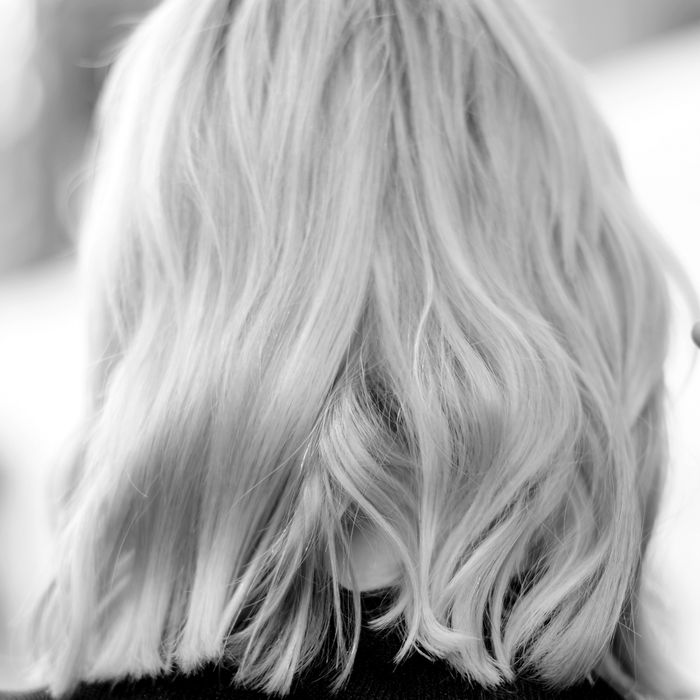 A very rich head.
Photo: Charley Gallay/Getty Images for Turner
This year, a young, thin, white blonde beat out other young, thin, white primarily blondes to be the world's richest actress. Emma Stone has been named the world's highest-paid actress of 2017 by Forbes, unseating her friend and former world no. 1 Jennifer Lawrence.
Stone made an estimated $26 million this year, thanks largely to her role in the movie La La Land, which grossed $445 million worldwide. Jennifer Aniston came in second place with $25.5 million from her Friends royalties and various endorsements, and Jennifer Lawrence came in third with $24 million from her work in Mother!, Red Sparrow, and her Dior endorsement.
Both Stone and Lawrence have been vocal about the issue of equal pay in Hollywood. In 2015, Lawrence wrote an essay for Lena Dunham's Lenny Letter titled "Why Do I Make Less Than My Male Co-Stars?" and in an interview with Out magazine in July, Stone revealed that her male co-stars had taken salary cuts to ensure she would be paid equally. "That's something they do for me because they feel it's what's right and fair," she said.
But as real and troublesome as the gender pay gap may be, Forbes's list highlights a far wider chasm in Hollywood: the racial pay gap. Of the top-ten highest-paid actresses, all of them are white, seven of them are currently blonde, and four are named either "Jennifer" or "Emma."
As Chris Rock told The New Yorker in 2015: "Black women have the hardest gig in show business. You hear Jennifer Lawrence complaining about getting paid less because she's a woman — if she was black, she'd really have something to complain about."
See the full list of Forbes's top-ten highest-paid actresses of 2017 below:
• Emma Stone ($26 million)
• Jennifer Aniston ($25.5 million)
• Jennifer Lawrence ($24 million)
• Melissa McCarthy ($18 million)
• Mila Kunis ($15.5 million)
• Emma Watson ($14 million)
• Charlize Theron ($14 million)
• Cate Blanchett ($12 million)
• Julia Roberts ($12 million)
• Amy Adams ($11.5 million)