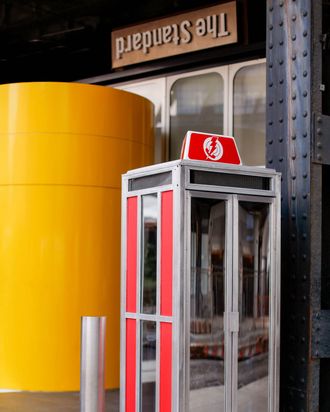 #RingYourRep at The Standard.
Photo: Courtesy of The Standard
While some hotel guests in New York are exercising their right to have vacation sex with whomever they want, wherever they want, others down the block are now able to perform a more neighborly public service.
On Thursday, the Standard Hotel installed a phone booth at its High Line property on 13th Street with a direct line to the U.S. Capitol switchboard, inviting guests (and passersby) to call their representatives. Inside the booth is a step-by-step guide with a fill-in-the-blank script, in case you're a millennial terrified of phone calls.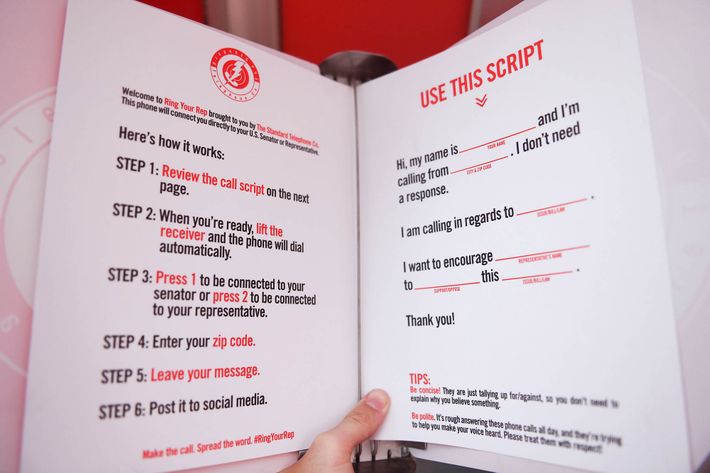 "We want to encourage our guests, our staff, and the public to make their voices heard on the issues that matter to them," wrote the Standard in an emailed statement. "Whether that be health care, the environment, immigration, LGBTQ rights, or education, #RingYourRep is a way for us to provide a public and in-room platform to encourage positive, productive activism."
The #RingYourRep initiative will also extend to the hotel's four other properties located in New York, Miami, and Los Angeles with direct, in-room dialing, so you can call your rep before room service.