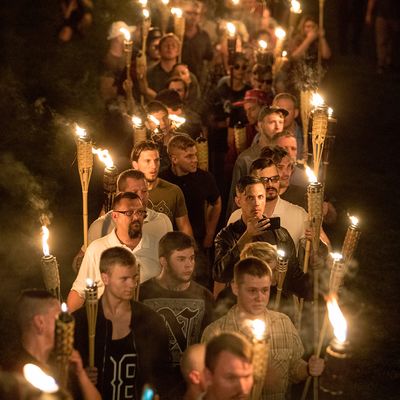 Photo: The Washington Post/Getty Images
Following the use of their signature torches by neo-Nazis and white supremacists in Charlottesville, Tiki brand would like to separate itself from the people who bought their product en masse.
The white nationalists marched through Charlottesville with lit tiki torches on Friday night, ahead of a planned Unite the Right rally on Saturday. The violent clash left three dead and many injured.
Tiki brand posted on Facebook on Saturday that it does not support the Unite the Right rally; rather, its products are meant to bring people together, under the warm glow of a tiki torch.
It's not the first brand that has made a public statement distancing itself from the alt-right. Fred Perry, purveyor of polo shirts, made a similar statement after the Proud Boys adopted its tops as a uniform.