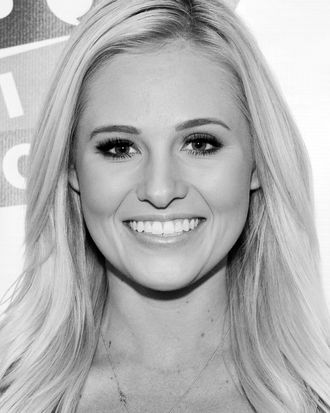 Tomi Lahren.
Photo: John Sciulli/Getty Images for Politicon
Nearly six months after she was permanently banned from the Blaze, Fox News has scooped up conservative pundit and self-hating millennial Tomi Lahren.
She'll have a "signature role" on a digital project that's in development and be a regular TV commentator, usually on Hannity. (When she was on the show back in February, Trump reportedly called her to thank her for her favorable coverage of him.)
It's not surprising that Lahren has found a home at Fox. She fits their ideals to a tee, from her views — anti–big government, anti–Black Lives Matter, anti-feminist, anti–political correctness — to her style to the whole "yelling at the audience" manner of pontificating.
Lahren teased the news with a vague, positive-thinking tweet earlier this morning.
Congrats on your new gig, Torni.