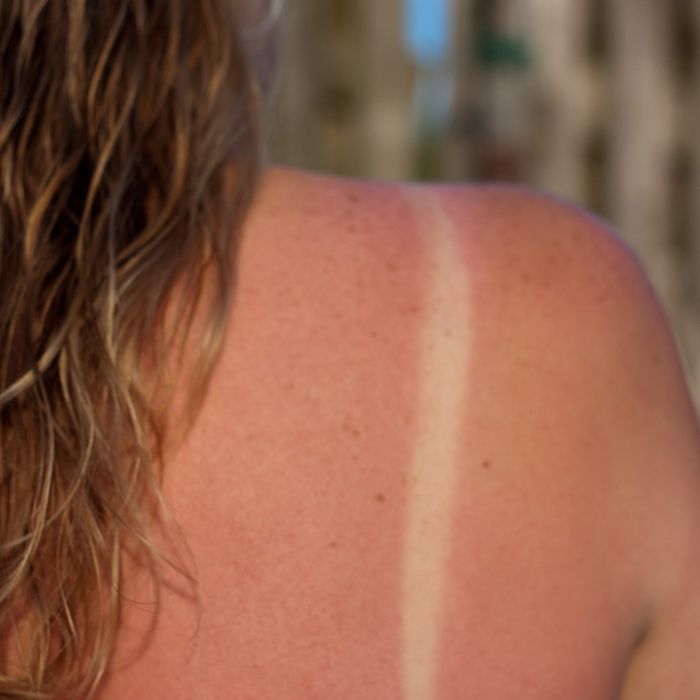 Photo: Michaela Gunter/Getty Images
At a time when skin-cancer rates in the U.S. have reached record numbers — including melanoma, the deadliest form of skin cancer — here's some promising news. Nature has published two independent studies that demonstrate a vaccine is able to thwart tumor growth.
The two vaccines — one developed in the U.S. and the other in Germany — were distributed to 22 patients recovering from melanoma-tumor-removal surgery. Their tumors carried a risk of growing back. To prevent a cancer relapse, the U.S. team created custom vaccines for each patient that stimulated the patient's immune system into increasing the number of T-cells that could attack skin-cancer cells.
"They're personalized because the content of each vaccine is completely determined and designed by the mutation characteristics of that patient's very own tumor," Catherine Wu, the lead physician for the U.S. vaccine, told Nature. "That same vaccine would not work or be appropriate for another individual. It only works for that individual patient."
Of the six patients in the U.S. study, four didn't experience a cancer recurrence in the two years after the vaccination. The remaining two were treated with a kind of immunotherapy that prevents tumors from shielding themselves from the body's immune system.
The German team used a slightly different approach. They created a custom vaccine based on RNA. Of the 16 patients, eight remained tumor-free, five experienced tumor growth before receiving the vaccine, two saw their tumors shrink (although one grew back), and one patient became cancer-free after being administered a PD-1 inhibitor, the same immunotherapy treatment used in the U.S. study.
Overall the results show promise, but it's important to remember these studies are incredibly small. What's more, immunotherapy poses its own risks, including placing patients in danger of developing diabetes and other severe adverse reactions.
Researchers are optimistic that additional personalized vaccines could fight other forms of cancer as well. "It's our hope that as algorithms improve, we hope we can extend the benefit of this approach," said Dr. Wu.