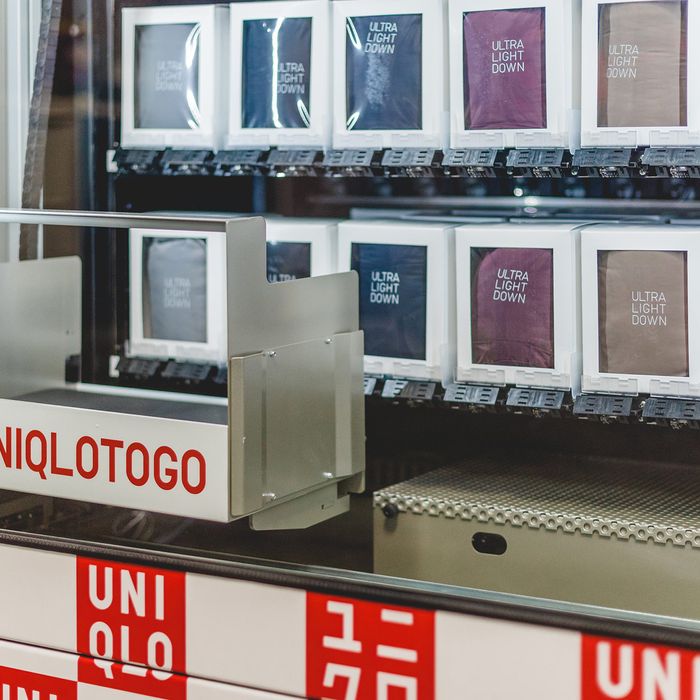 Uniqlo.
Photo: Cherlyn Wagner/Courtesy of Uniqlo
In case you missed it, our climate is changing, so you never know when you might need a down puffer coat on the fly.
On Thursday, Uniqlo offered a solution to this problem with its #UniqloToGo vending machines, which dispense the brand's range of men's and women's LifeWear products. You can currently find one at the Oakland Airport, and nine more will pop up around the country throughout August and September, including Hollywood and Highland Center in Los Angeles (August 10), Houston Airport (August 17), and Queens Center in New York (August 22), with more locations to be announced soon.
For the price of approximately 15 candy bars, you can purchase a Uniqlo Heattech shirt in a variety of colors, or, for really desperate times, a down jacket for $69.90.
Just don't pay with quarters.