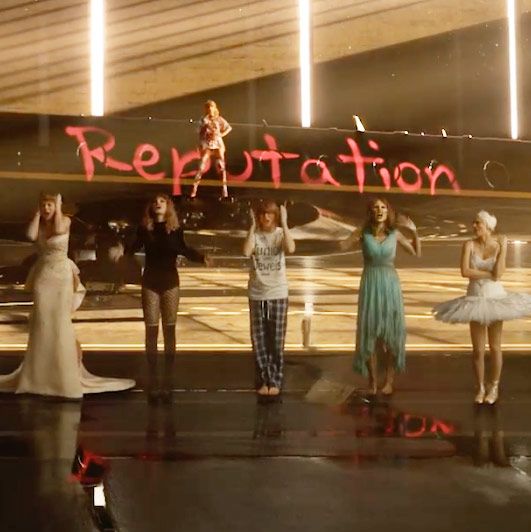 Taylor Swifts.
Photo: Courtesy of YouTube/TaylorSwiftVEVO
Oh, god, here it is: the music video for Taylor Swift's bizarre new single, "Look What You Made Me Do." It begins with a skeletal, Thriller-esque Swift burying her "reputation" in a graveyard and ends with her rolling her eyes at all of her past selves. Swift's new pose, it seems, is to reference everything the public has condemned her for: the Barbie-style squad, the overexposed relationships, the way she "plays the victim." After watching the video, though, it's not clear if Swift has anything to really say about her image beyond, "I can hear you guys!"
You can watch the full video below.