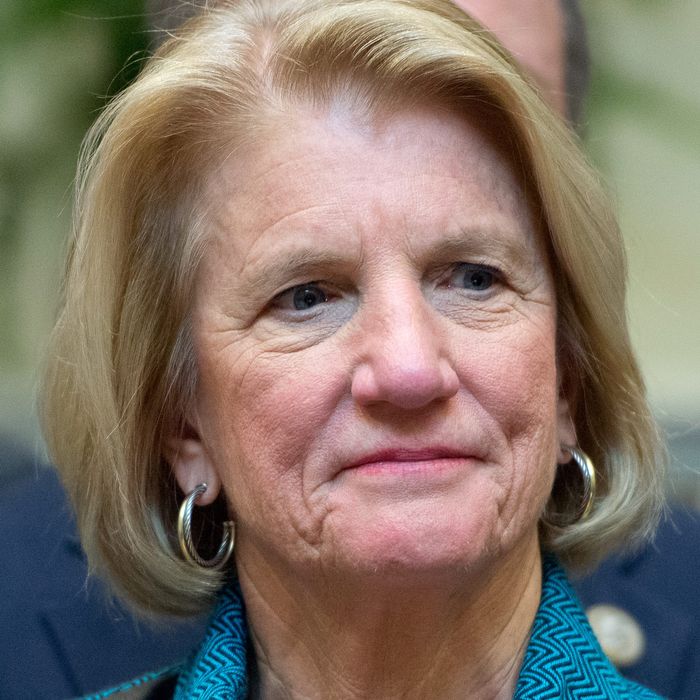 Senator Shelley Moore Capito's West Virginia office was vandalized.
Photo: Pool/Getty Images
Senator Shelley Moore Capito's office in Morgantown, West Virginia, was vandalized over the weekend, a local news station reports. According to WDTV, someone spray painted "fuck Capito, fuck Capital" on the side of the building between midnight and nine Sunday morning.
The graffiti has since been removed, and Morgantown police are asking anyone with information about the vandalism to come forward.
The vandalism comes after other female senators faced threats relating to their opposition to the Senate bill repealing the Affordable Care Act. But although Capito — who represents a heavily red state — said she wouldn't support an earlier version of the repeal bill, she later voted "yes" on a motion to proceed with debate on a so-called "skinny repeal," and she wasn't among the three Republican senators who eventually killed that effort.
It's unclear whether the graffiti was directly related to Capito's position on health care, but hey, the assonance was nice.