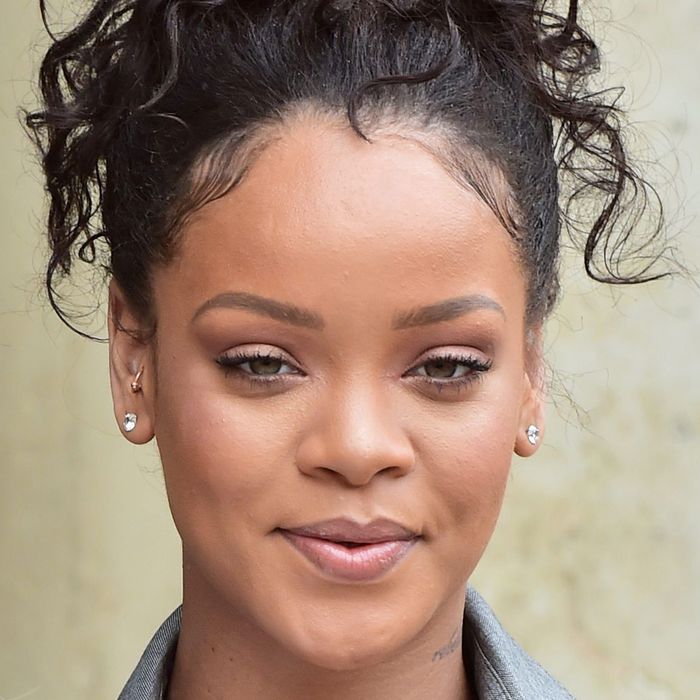 Rihanna.
Photo: CHRISTOPHE ARCHAMBAULT/AFP/Getty Images
The two-year drama of when Rihanna will release her makeup to the masses is finally coming to a close. The singer announced on Instagram that her cosmetics line Fenty Beauty will arrive in Sephora and Harvey Nichols stores September 8.
Beyond the release date, not much is known about the upcoming line, but Rihanna has teased the makeup by wearing it in public. In April she told a fan she was wearing the line's highlighter, and more recently she arrived at the Valerian premiere with her "face by @fentybeauty."
How much is this going to cost us, Rihanna? Do we need to sell some clothes at Beacon's Closet or what?