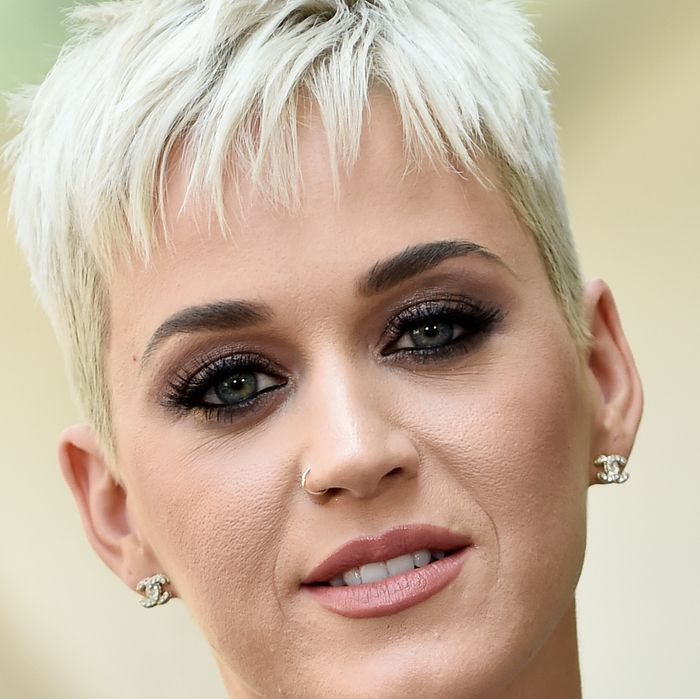 Katy Perry.
Photo: Pascal Le Segretain/Getty Images
In May, ABC announced it's bringing back American Idol, the reality-TV singing competition that gave us Kelly Clarkson, Carrie Underwood, and Simon Cowell's plunging v-necks. That same month, the network announced that singer and feud artist Katy Perry will be the anchor judge, but producers have been struggling to fill the other judges' seats, TMZ reports.
While it was reported that Charlie Puth, Lionel Richie, and Luke Bryan were in talks to be judges on Idol's reboot, according to TMZ, none of them "are any closer to signing than they were a few weeks ago," in part due to salary disagreements:
"The issue with Lionel, we're told, is his team's asking around $10 mil … double what they want to pay."
Perry is being paid a reported $25 million to judge, and Ryan Seacrest (who agreed to return as Idol's host, and told The Hollywood Reporter, rather depressingly, "Who am I if not the American Idol guy?") is set to make $10 million.
TMZ also claims producers are debating whether to keep three judges, or expand the panel to four, which seems ambitious since they can't seem to fill more than one seat at the moment.
Idol auditions begin on Thursday, but filmed auditions in front of judges don't begin until September.