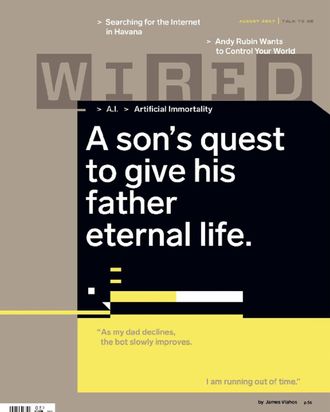 Wired
published an interesting note in its most recent issue.
Photo: Courtesy of Wired Magazine
The cover of the latest issue of Wired features a story about a father and son, and according to a journalist for FiveThirtyEight, the inside of the magazine doesn't look much different. On Thursday, Christie Aschwanden tweeted that the issue doesn't include a single feature written by a woman, and posted a picture of an, um, interesting note published under the "Colophon" heading:
To be clear: The content under Colophon is typically full of jokes — a 2015 issue thanked "spooning with Sadie forever #RIPkitty" and "getting a massage from Jon Snow in a natural hot spring" for helping to get the issue out. And current and former Wired writers chimed in on Twitter to say that the section is sourced from the entire staff. But in this case, many thought the magazine's man-heavy feature section kind of killed the joke.
In February 2016, a report on gender disparity at top magazines found that at Wired, 73.6 percent of features were written by men, and 26.4 percent were written by women. Maybe Coconut the dog can help buck the trend.
Update, [8/3/2017, 2:21 p.m.]: Wired's executive editor, Maria Streshinsky, released the following statement in response to criticism of the note:
Historically, a magazine's colophon includes either an emblem, image, or a brief statement about the publication. Since the first issue of WIRED, the staff here has always had fun with our colophon. (A very early one was about the music that editors listened to to get through the process.)

 

At the close of this issue, the movie Wonder Woman had just been released. We were producing a story about action film director Lexi Alexander. We were working on an essay by the feminist Laurie Penny about how men will be affected by automation. 

 

It seemed a good time to honor our "wonder women" who get the magazine out, and that isn't simply support staff. WIRED staff is more than half women: from editors and writers to the entirety of our photo department, to art, video, social, and production teams. We are proud of them. To us, it was a way to honor them, within the liner notes of Colophon.

 

Colophon is not a ranking.

 

Separately, the larger point is true. We take the issue of gender balance for feature writing very seriously. None of us like it when we end up with a feature well that is all male-written. We continue to work with great women writers, and are always open to more. My email is Maria_Streshinsky@wired.com.