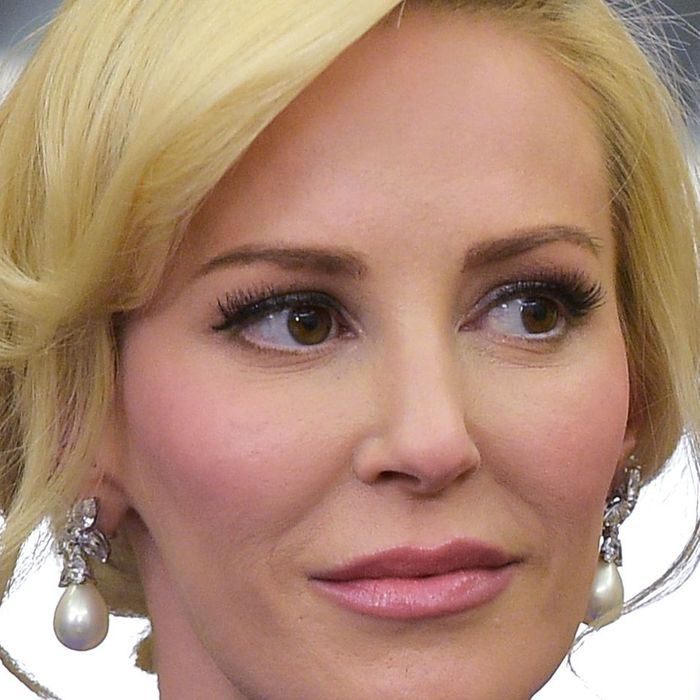 Louise Linton.
Photo: MANDEL NGAN/AFP/Getty Images
A new development in the saga of Louise Linton's ill-advised Instagram post: Jennifer Miller, the woman who called the post "#deplorable" in a comment and was subsequently attacked by Linton in a long, rambling, condescending reply, penned an op-ed for CNN titled, "My Instagram beef with Linton: #Deplorable."
In the piece, Miller, a health-care-product manager and mother of three boys, defended her comment, and explained why she was so disappointed by Linton's post, and her response. Via CNN:
Americans are hurting — some even dying — as they struggle with racism, poverty and health care costs. And yet the wealthy Linton defends her boasting and derides me, a hardworking, taxpaying American, in the process. Her husband serves in the executive branch of our government. At the very least, she owes the American people the appearance of compassion and, to use her own word, humanity.
Miller also addressed Linton directly, referencing some of the comments the hashstag-happy Scot had made in her reply:
Linton responded to my Instagram post challenging me to compose a "nice message" filled with wisdom and humanity. Well, I'm doing it now, Ms. Linton, and I hope you're listening. If you'd like to do the same, I will also listen, because you got at least one thing right: I am a nice person. Make that two things – my kids are cute. I'm also level-headed and intelligent. My message: You're a prominent person now, Linton, so please use your influence for good.
Linton apologized both for her post and her reply on Tuesday, with her publicist telling CNN: "I apologize for my post on social media yesterday as well as my response. It was inappropriate and highly insensitive."