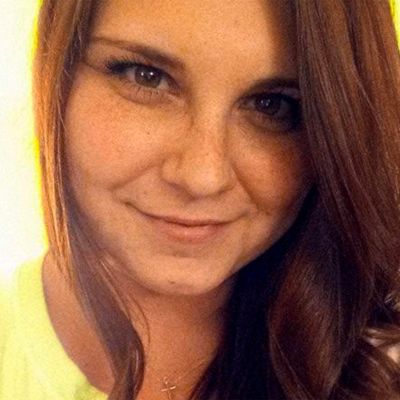 Heather Heyer, 32, was killed when James Alex Fields Jr. allegedly drove his car into a crowd of protestors on Saturday.
Photo: Heather Heyer/Facebook
The young woman killed when a man drove his car into a group of anti-racist protestors yesterday in Charlottesville has been identified as 32-year-old Heather Heyer of Virginia.
The crash left Heyer lying on the pavement alongside another victim, the Daily News reports. It's not clear if she died at the scene or some time later.
James Alex Fields, a 20-year-old Ohio man, has been arrested and charged with second-degree murder in Heyer's death, as well as for other crimes related to the hit-and-run. He reportedly attended the rally in support of white nationalism, and many are now referring to him as a domestic terrorist because of his actions.
Heyer was from Stanardsville, Virginia. She worked as a paralegal in the bankruptcy division at the Miller Law Group in Charlottesville, where she lived with her Chihuahua, Violet, named after her favorite color.
Heyer had joined other paralegals from her firm to go protest the white-supremacist rally on Saturday. That event, which drew hundreds of white extremists, as well as numerous counterprotestors, had been broken up by police shortly before the hit-and-run attack.
"Heather Heyer was murdered while protesting against hate," a friend wrote on a GoFundMe fundraising page set up for the young woman's family. Heyer's mother, Susan Bro, said in the statement on the GoFundMe page that, "She died doing what was right. My heart is broken, but I am forever proud of her."
Heyer's mother also gave an interview to Huffington Post's Andy Campbell in which she celebrated her daughter's activism and charity, explaining that Heyer was determined to stand up to injustice of any kind and would always reach out to help those less privileged than she was:
She always had a very strong sense of right and wrong, she always, even as a child, was very caught up in what she believed to be fair. Somehow I almost feel that this is what she was born to be, is a focal point for change. I'm proud that what she was doing was peaceful, she wasn't there fighting with people.
Bro also shared her heartbreak about Fields, the young man now charged with Heyer's murder, per Campbell:
"I think he's still very young, and I'm sorry he believed that hate could fix problems. Hate only brings more hate," Bro said. "Heather was not about hate, Heather was about stopping hatred. Heather was about bringing an end to injustice.




She began to cry as she added, "I don't want her death to be a focus for more hatred, I want her death to be a rallying cry for justice and equality and fairness and compassion. I'm very sorry that [Fields] chose that path because he has now ruined his life as well as robbed a great many of us of someone we love very much."
Alfred Wilson, a manager at the law firm where Heyer worked, remarked to the New York Times that, "To have someone like Heather believe in you, that's one of the best things that could happen to you as a person." He also said that she had such a big heart he would sometimes find her crying at her computer after she had "seen something on Facebook or read something in the news and realized someone [had] been mistreated."
In her last public Facebook post, published in November a few weeks after the presidential election, Heyer wrote, "If you're not outraged, you're not paying attention."
Virginia governor Terry McAuliffe offered his condolences on Sunday:
A vigil is planned for Heyer at 7:00 p.m. on Sunday in Charlottesville's Emancipation Park, which was to be the epicenter of the white-nationalist rally, and much of the counterprotest, on Saturday.
"People will remember her name and remember what she died for," a friend Felicia Correa insisted to the Washington Post.
This post has been updated throughout to include comments from Heyer's mother, as well as additional details from several news reports.