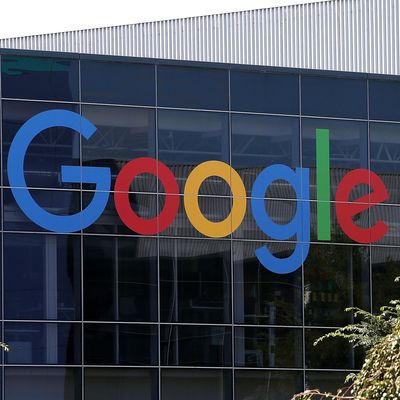 Photo: Justin Sullivan/Getty Images
In light of the recent ongoing issues of discrimination, harassment, and pay equity at Google, many women who formerly worked at the company have begun to come forward and describe their own experiences of what it was like to work at the tech giant.
The Guardian spoke to Qichen Zhang, a technical specialist who worked at Google, about what she called a "really discouraging culture." Zhang, who quit the company after a few months, said she often heard ignorant remarks at Google, a company she says people see as "a cultural beacon" and that many other tech companies model themselves after. Zhang described a specific instance to The Guardian:
The technical specialist was in the middle of the office at Google when a white male colleague began joking with her about her hiring.




"He said, 'It must've been really easy for you to get your job because you're an Asian woman and people assume you're good at math,'" Zhang recalled in a recent interview. "It was absolutely stunning. I remember me just emotionally shutting down."
Following the spread of now-fired Google engineer James Damore's anti-diversity memo, the tech giant is faced with an extremely public reckoning over its apparently toxic work culture. Over 60 women have spoken about bringing a class-action lawsuit against the company for alleged pay inequity, and the U.S. Department of Labor has been working on a case to prove that Google has been paying women less than men for years.
Another woman who spoke to The Guardian about discrimination she experienced in her several-year tenure there said, as a black woman, she "felt like I didn't belong nor did anybody want me to belong." She added that she was commonly asked to show her ID on campus while her non-black colleagues were not. She also told The Guardian of her experience on a hiring committee at Google, during which she says mostly white interviewers complained that certain candidates didn't fit into the culture.
"When you speak up, you're going to be negatively impacted," she told The Guardian. "It was almost like you had to compromise on your values and morals."