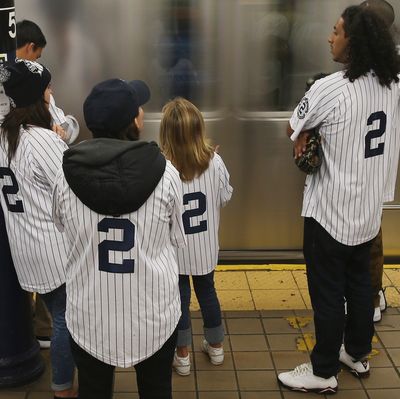 Unrelated Yankees fans waiting for the train in September 2014.
Photo: John Moore/Getty Images
The heart wants what the heart wants — and in the case of these two Yankees fans, it wanted to have what appears to be full-on sex on the subway.
Following their team's loss to the Red Sox on Saturday evening, the amorous pair — both wearing Yankees jerseys, with at least one Yankees tattoo between them — went at it on the 5 train, in broad fluorescent light and in view of other commuters. The Instagram account Subway Creatures posted a (NSFW) video of the couple, which you can watch here if your workplace is okay with you watching that sort of thing.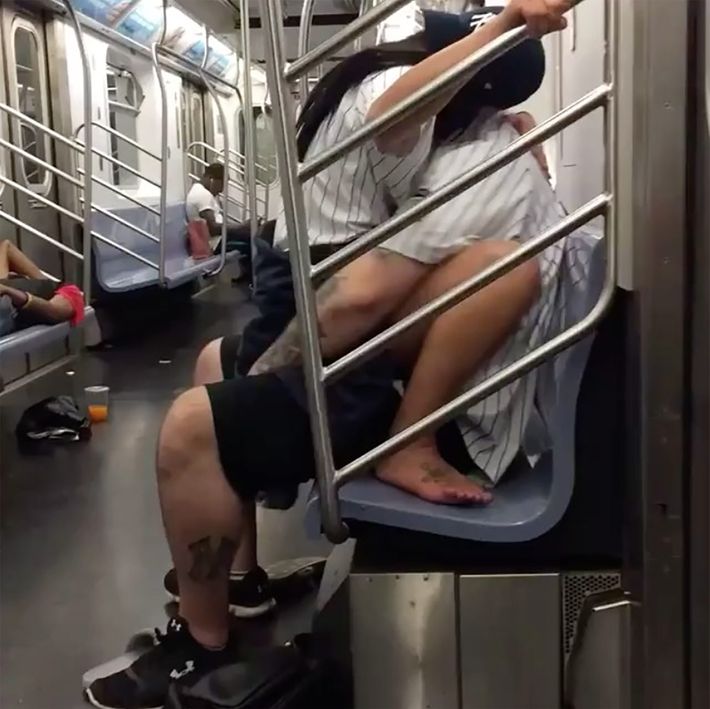 The Summer of Hell continues to amaze.