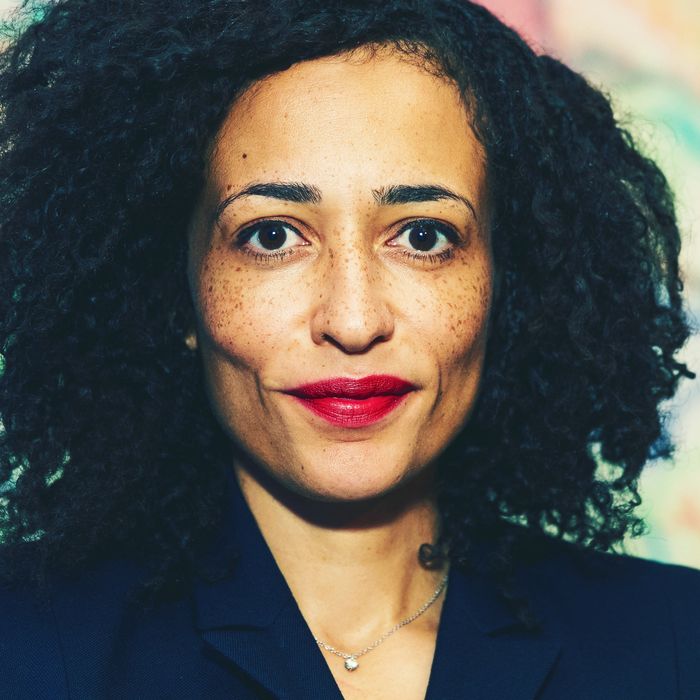 Zadie Smith.
Photo: Brian Dowling/Getty Images
While YouTube chugs along on an endless train of contouring tutorials, don't expect Zadie Smith to hop onboard anytime soon. The best-selling author and — objectively speaking — beautiful person, thinks the practice takes too long, telling attendees last weekend at the Edinburgh International Book Festival: "From what I can understand from this contouring business, that's like an hour and a half and that is too long," reports The Times of London.
The comment emerged from a broader discussion that circled beauty practices and gender. Smith explained to festivalgoers that she initiated a 15-minute beauty time limit on her 7-year-old daughter, saying: "I explained it to her in these terms: you are wasting time, your brother is not going to waste any time doing this. Every day of his life he will put a shirt on, he's out the door and he doesn't give a shit if you waste an hour and a half doing your make-up."
"I saw that she had just started spending a lot of time looking in mirrors," she continued with a line of thinking that sounded a lot like your ex's unsolicited opinion. "It was infuriating me. I decided to spontaneously decide on a principle: that if it takes longer than 15 minutes don't do it."
But perhaps a point that the On Beauty author missed is that some people enjoy the ritual of putting on makeup, even if she thinks it's a waste of time.