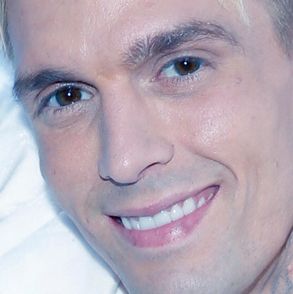 Aaron Carter.
Photo: Alison Buck/Getty Images for Project Angel F
It seems that after striking out with Chloë Grace Moretz on Twitter, Aaron Carter decided to find love the old-fashioned way: in nature. Well, in Central Park at least.
According to "Page Six," after meeting a woman in the park, the "Aaron's Party (Come Get It)" singer decided to skip a Fashion Week party and enjoy a "nice, quiet vegan dinner" with her instead.
The "raven-haired" gal Carter met is reportedly Chloe Nicole, a model and aspiring actress, who described her night with the pop star as "nice" in an Instagram post.
After their healthy and socially conscious meal, the pair allegedly continued their romantic journey through nature's bountiful offerings by relocating to a smoke shop — though it is unclear whether they actually purchased anything or were just enjoying the sights and scents.
An insider says they "exchanged numbers and will let fate take it from there," which is what I've heard from every date who's ever ghosted me.
In the meantime, maybe Carter should take a page out of King of Thirst John Mayer's book and start sliding into Instagram comments instead.