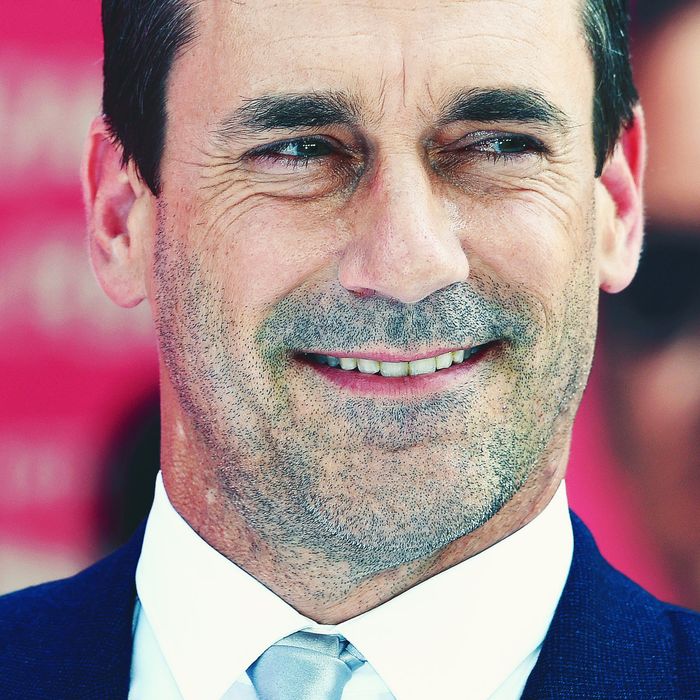 Jon Hamm.
Photo: Anthony Harvey/Getty Images
Jon Hamm has been showing off his sensitive side in interviews recently, but make no mistake: when it comes to dealing with certain orange-tinted leaders of the free world, Hamm is still 100 percent the alpha male.
Talking to the New York Times, Hamm recalls meeting Trump at an Saturday Night Live after-party. "He was with Bill O'Reilly," said Hamm. "They're both tall dudes. And I'm a tall dude. And they both do that tall-dude thing, which is try to intimidate you. And it doesn't work on me. I'm like, 'I'm as alpha as you. Let's go. You're not going to chest-bump me.' It was a very weird night. It was the shortest I've ever stayed at an S.N.L. after-party."
Time to add "ruined Jon Hamm's evening" to your long list of anti-Trump grievances.