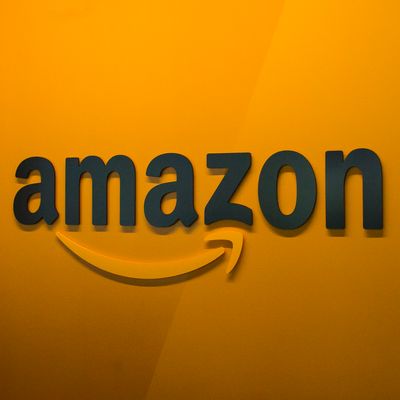 Photo: David Ryder/Getty Images
Getting an email that says "a gift is on its way" should be exciting. Unless, that is, the gift is from a baby registry you don't have. Certain Amazon users were alarmed on Tuesday when they received an email notifying them that someone had recently purchased a gift from their baby registry, even though most of them did not have a baby registry, let alone a baby.
"Hello Amazon Customer, Someone great recently purchased a gift from your baby registry!" the email reads. "You can visit your Thank You List to easily keep track of all gifts purchased. PS: Remember some Gifters like when it's still a surprise. Have a great day! Your Amazon Baby Registry Team."
Some users worried the email was a phishing scam, but according to the Chicago Tribune, a link in the email led to Amazon's baby-registry page (which appeared to be down around the time the email was sent), indicating it was likely some sort of glitch.
While, for most, the mix-up was harmless and provided an easy set-up for medium-funny tweets, for others, the email was not so innocuous.
It is unclear how or why the email glitch occurred. The Cut has reached out to Amazon for comment, and will update when we hear more.
Update (09/19/2017, 8:30 p.m)
In response to the incident, an Amazon spokesperson said, "We are notifying affected customers. A technical glitch caused us to inadvertently send a gift alert email earlier today. We apologize for any confusion this may have caused."