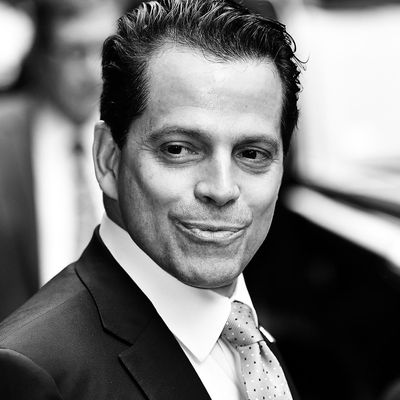 The Mooch.
Photo: James Devaney/GC Images
Anthony Scaramucci's tenure as White House communications director lasted only 11 days, but he's spent the 44 days since attempting to extend his time in the national spotlight. He's embarked on an aggressive mission to salvage his brand, from making the rounds on television, creating his own merch, and, uh, visiting The Wizarding World of Harry Potter. And now, our petite Italian-American financier is teasing out his latest project: something called The Scaramucci Post.
On Tuesday evening, he warned the world to "get ready" for this venture.
So far, information about The Scaramucci Post remains limited; all we have are pictures of the logo and a poll about which platform will verify the account first. We've reached out to Scaramucci for comment and will update this post when we hear more.
In the meantime, we can speculate: is this a new media company nobody asked for? Is it The Mooch's version of Lenny Letter? Or all a big joke (more so than it already is)?