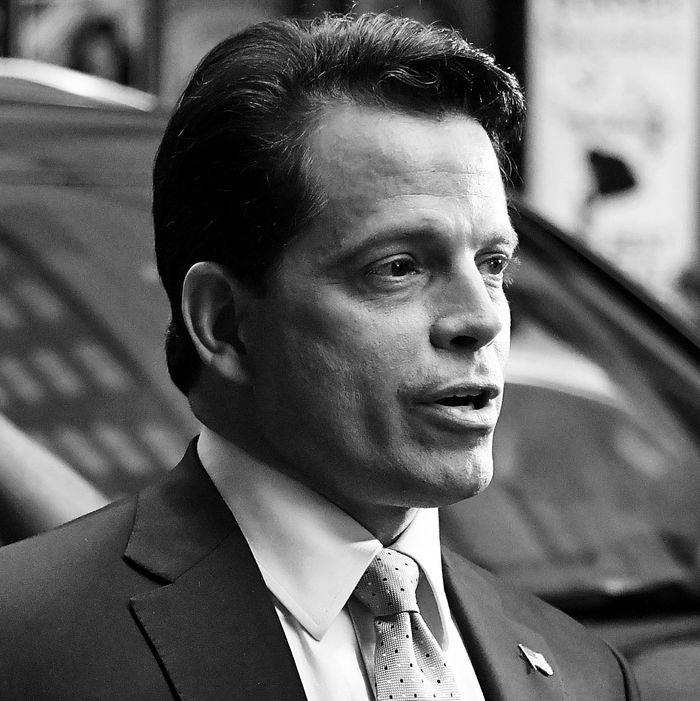 Anthony Scaramucci.
Photo: Mike Coppola/Getty Images
Anthony Scaramucci was on TMZ Live on Monday, ostensibly to promote his new Twitter account but also to apparently stir up some drama with Tom Brady.
You'll recall that although the New England Patriots player once said it "would be great" if Donald Trump became president, he chose to bow out of his team's Super Bowl championship visit to the White House in April, citing "personal family matters." After the snub, many speculated as to why Brady chose not to attend the event hosted by his "good friend," the president — and now finally Scaramucci has addressed the diss on TMZ Live.
Harvey Levin asked the Mooch whether it was true that Trump's relationship with Brady was "impaired if not destroyed" by the football player's supermodel wife, Gisele Bündchen (who previously tweeted that she and her husband did not support Trump). Scaramucci retorted that he thinks the president has a "very strong" relationship with Brady and the rest of the Patriots, but noted, "What I did say is somebody should ask Gisele why Tom Brady didn't show up to the championship party."
The notorious New Yorker ranter went on to say that he doesn't "100 percent know," but that he thinks there may have been some "jealousy" and "protection and possession" on Bündchen's behalf, and that Brady skipped out on the White House as a result. When Levin prodded him for more information, Scaramucci began speculating about Brady's relationship with Trump's daughter, Ivanka.
"Maybe there was a relationship between him and Ivanka at some point, I have no idea," he said. "I don't know the real reason."
Scaramucci added, "Maybe it wasn't her. Maybe it was someone else," and a Trump family source also told TMZ, "While they have known each other for years, this is not true." Clearly the only takeaway here is that the Mooch was in the mood for some drama.